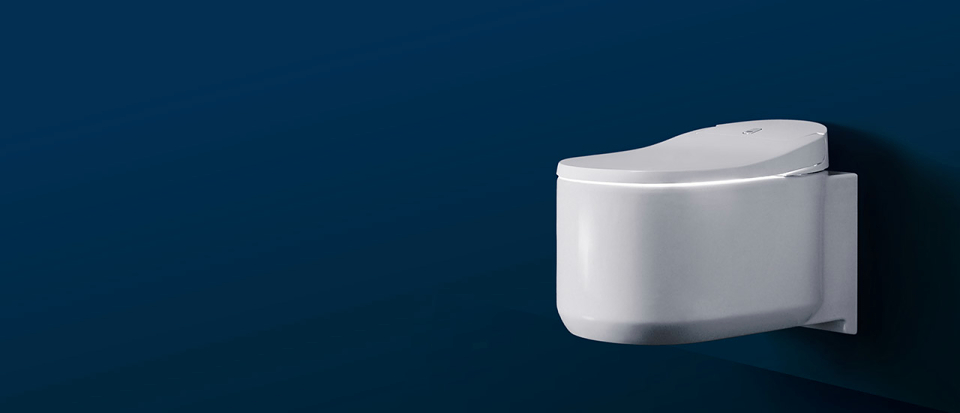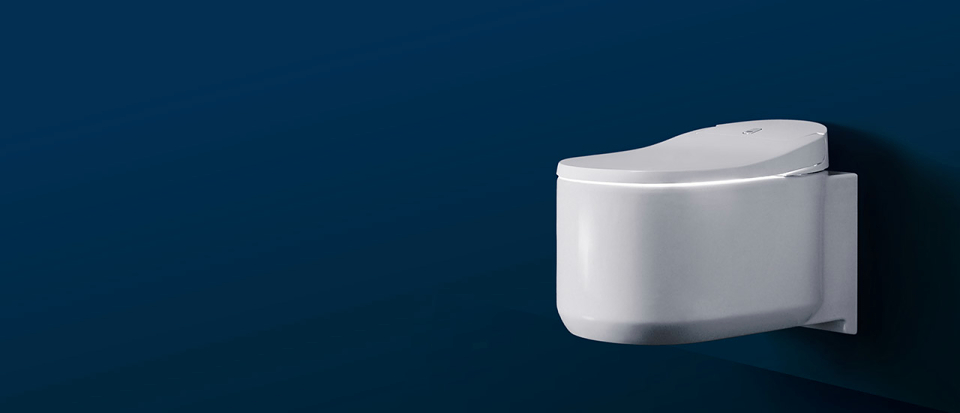 GROHE SENSIA ARENA
SHOWER TOILET
Welcome to a new dimension of personal care
Experience a new standard of personal hygiene, more comfortable, hygienic and soothing than using paper. GROHE Sensia Arena stands for Intelligent Care: Enjoy innovative functions that are tailored to your personal needs.
It's that simple: How the shower toilet works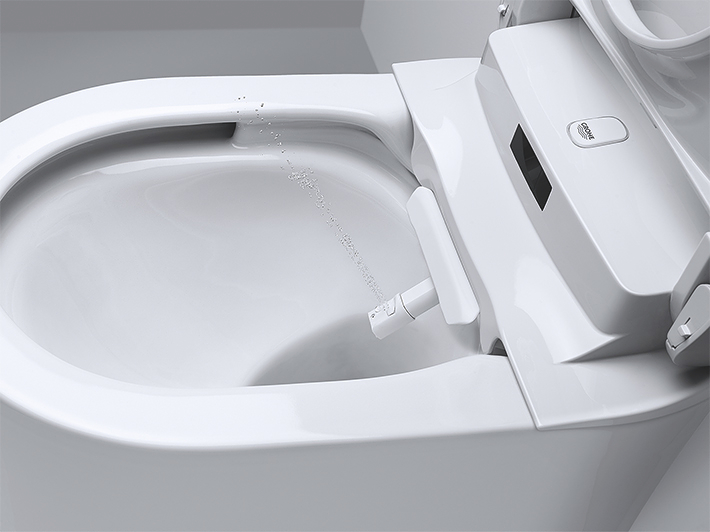 1) PERSONAL CLEANING
Choose required spray funcion
Adjust the spray function to your personal needs
Stop the shower spray after cleaning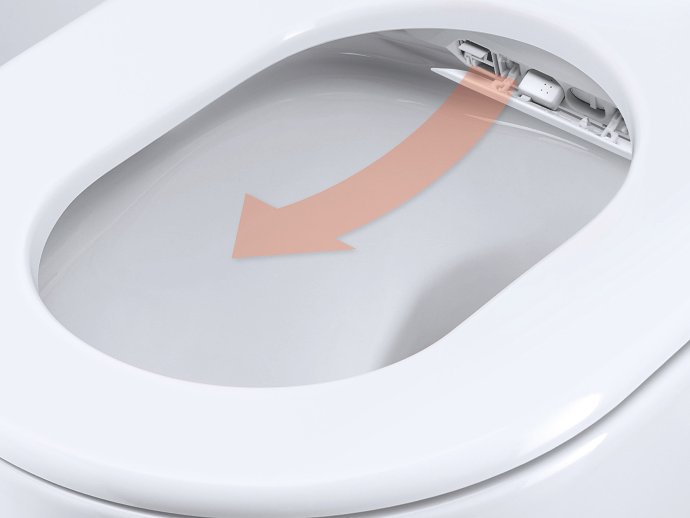 2) DRYING
Choose the drying with warm air and regulate the temperature
Stop the spray after drying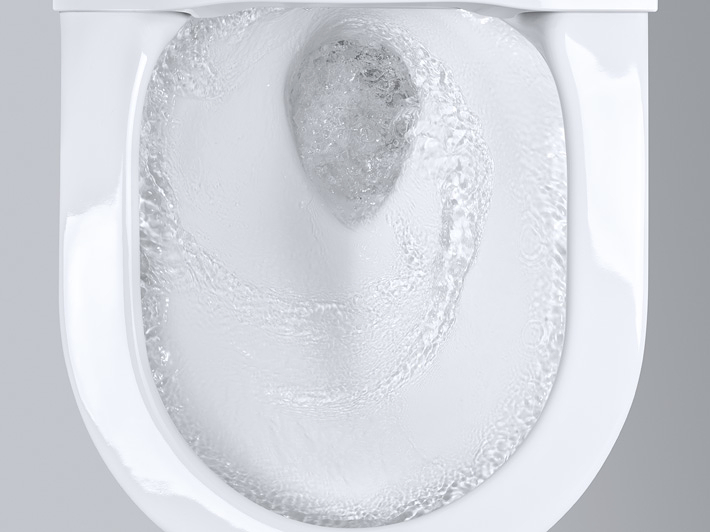 3) FLUSHING
For flushing just press the flush plate
Find a showroom near you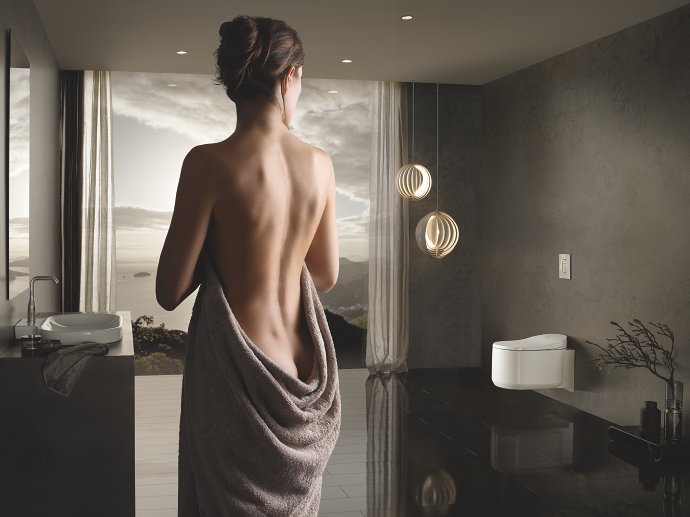 Discover the new clean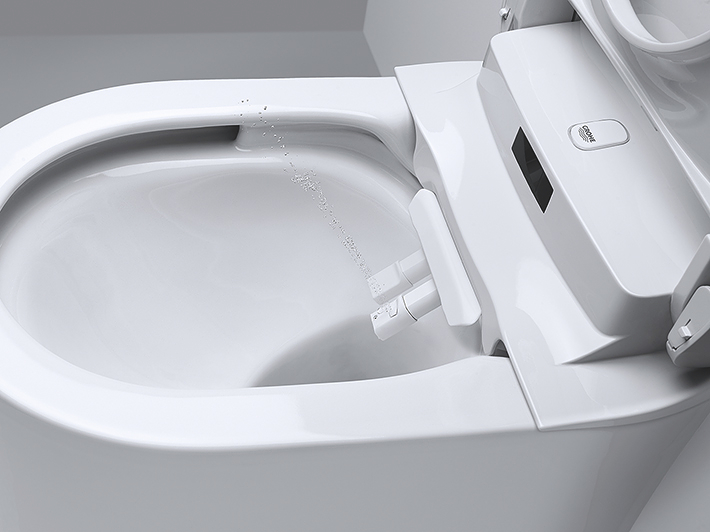 GROHE TWIN SHOWER ARM
The Sensia Arena has two separate shower arms for ultimative hygiene. The lady shower, a spray arm with different spray angle and a softer and wider spray pattern for cleaning the female intimate area. The rear spray, a dedicated shower arm for precise cleaning of the rear area for a perfect powerful cleaning experience. You can be certain that both are perfectly hygienic and positioned perfectly to suit your needs.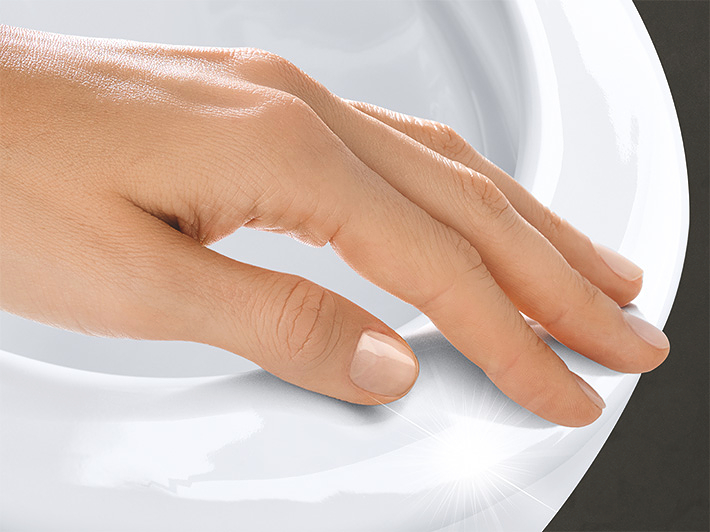 GROHE AQUACERAMIC
That's the clean that comes from advanced AquaCeramic technology, germ-resistant HyperClean coating, self-cleaning spray arms and our latest feature: the PlasmaCluster Ion technology.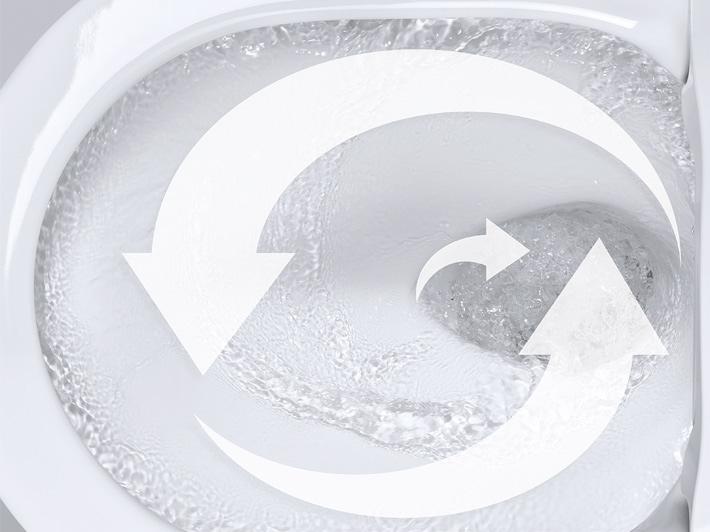 GROHE TRIPLE VORTEX
As opposed to normal toilets, the innovative Triple Vortex System from GROHE produces three times the flushing power, which swirls over the complete ceramic surface and cleanses it thoroughly. So thoroughly that after the first flush, there is no remaining residue. Despite its great power, this highly effective flush requires very little water.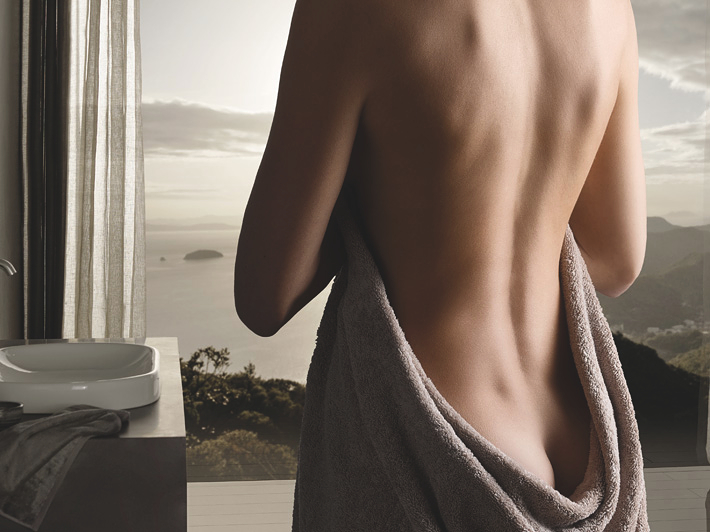 PERFECT SKIN CARE
Clean and dry without wiping at all.
Cleansing with water at a pleasant temperature.
Continuous warm water, for as long as you want.
Separate spray nozzles for Lady and Standard jets.
Discover Perfect Skin Care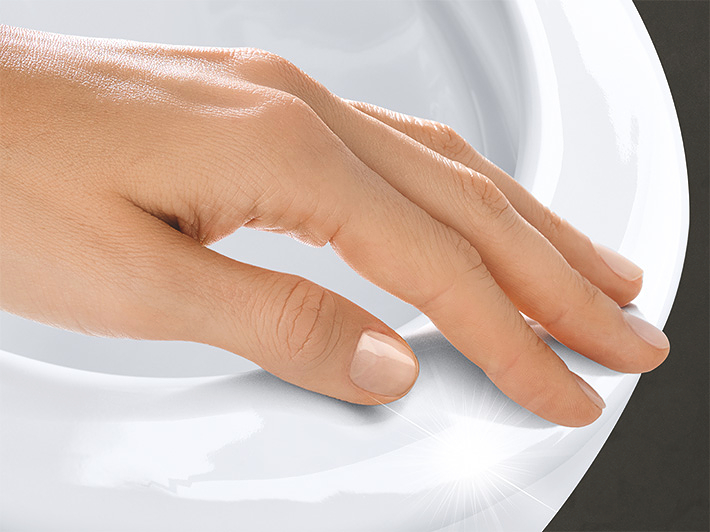 ULTIMATE HYGIENE
Long-lasting toilet hygiene that sets new standards.
An especially effective and efficient flush.
Hygienically cleaned spray nozzles.
A toilet that absorbs odours.
Discover Ultimate Hygiene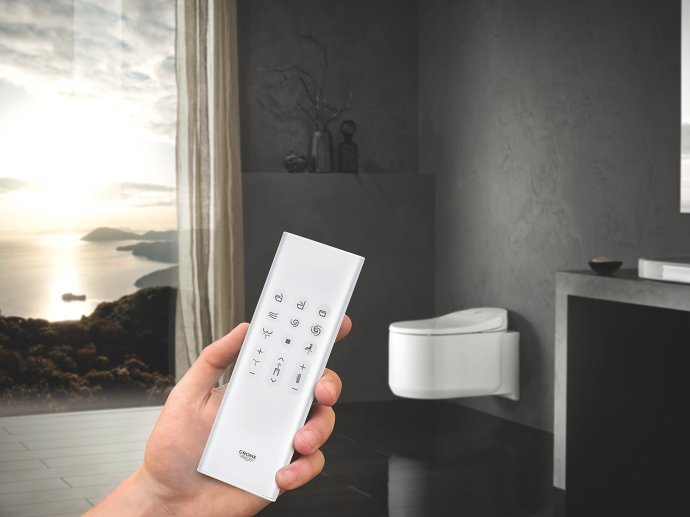 PERSONAL COMFORT
A toilet that saves your personal user settings.
A nightlight which guides you in the dark.
A toilet seat that opens and closes automatically.
Total control with the remote control or via an App.
Discover Personal Comfort
AWARDED 14 INTERNATIONAL DESIGN AWARDS

Learn more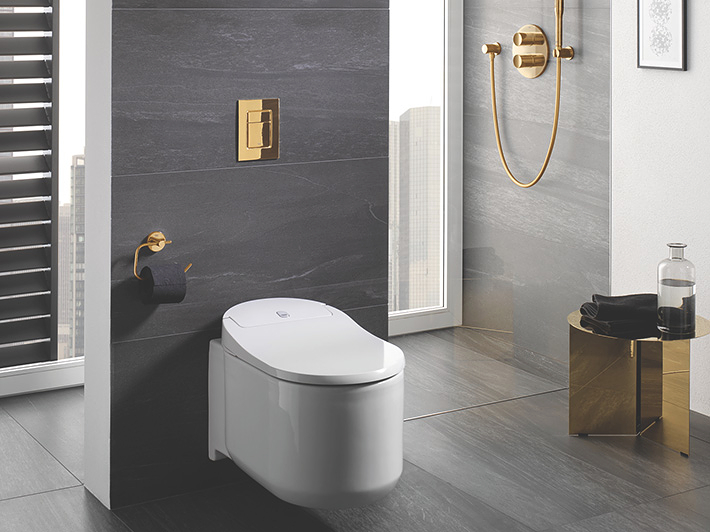 What is a shower toilet?
Also known as a Japanese toilet, a shower toilet combines the advantages of a WC and a bidet. A shower toilet uses a spray arm to clean with gentle water after using the toilet. The GROHE Sensia Arena employs two separate, adjustable spray arms to leave you feeling cleaner and more cared for than ever before.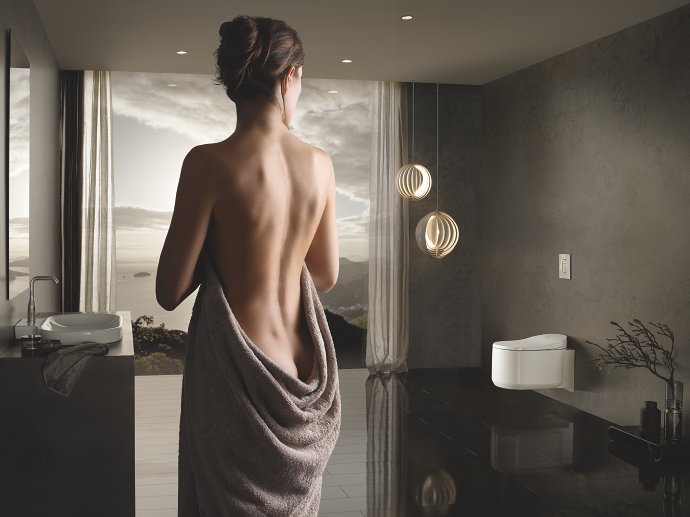 Why choose a GROHE Sensia Arena shower toilet?
The GROHE Sensia Arena shower toilet harnesses decades of technical excellence from our parent company LIXIL, experts in shower toilets in Japan. You can adjust the two spray arms for pressure, position and water temperature, giving you a perfectly tailored, comfortable experience – there are even oscillating and massage spray options. The integrated dryer will further contribute to the experience of ultimate hygiene. You can operate it with a remote control or smartphone app that remembers your preference. Advanced ceramic finishes that are anti-stick, anti-limescale and anti-bacterial (eradicating 99.9% of germs) guarantee utmost hygiene standards for total peace of mind. Plus details on the GROHE Sensia Arena, like automatic lid opening, odour absorption and a sensor-activated nightlight, make it your most hygienic and comfortable WC experience ever. Thanks to its innovative design and features, the GROHE Sensia Arena has received 14 design awards to date, including a 2017 Plus X Award, iF Design Award and a Good Green Design Award, making it the most awarded GROHE product ever.