GROHE PHANTOM BLACK BATHROOM FITTINGS
Introducing the exquisite new GROHE Phantom Black colour, a captivating hue that brings an air of sophistication to any bathroom. Inspired by deep rock textures and with its elegant darker finish, GROHE Phantom Black colour creates a moody and seductive ambiance, perfectly suited for those seeking a luxurious and refined bathroom look. Its extremely matte surface and resilient coating make it the ideal choice for your bathroom space. Combining an iconic bathroom design trend with utter practicality. With GROHE Phantom Black, your bathroom transcends the ordinary, inviting you to indulge in a world of dark sophistication and timeless beauty.
COMPLETE BATHROOM SOLUTIONS WITH GROHE PHANTOM BLACK
With GROHE's Phantom Black products, you have the flexibility to design your entire bathroom around this exquisite colour. By selecting matching flush plates, showers, bathroom accessories, and faucets in GROHE Phantom Black, you can achieve a cohesive and visually striking bathroom design that exudes elegance and sophistication. Alternatively, you can choose to mix or perfectly match GROHE Phantom Black products with other finishes for a unique and personalised bathroom look. Incorporate contrasting elements like chrome, brushed nickel, or white ceramics to create a dynamic and visually interesting space. This versatility allows you to unleash your creativity and design a bathroom that reflects your individual style and preferences.
Transform your Bathroom
Upgrade your bathroom to GROHE Phantom Black for a truly captivating look. GROHE offers a selection of black bathroom faucets, including basin, bathtub and bidet faucets. With matching Phantom Black Showers and flush plates, to elevate the style of your bathroom and shower experience.Complete the look with Grohe Phantom Black accessories. The sleek and sophisticated design, combined with the smooth black finish, creates a statement piece that complements any bathroom style.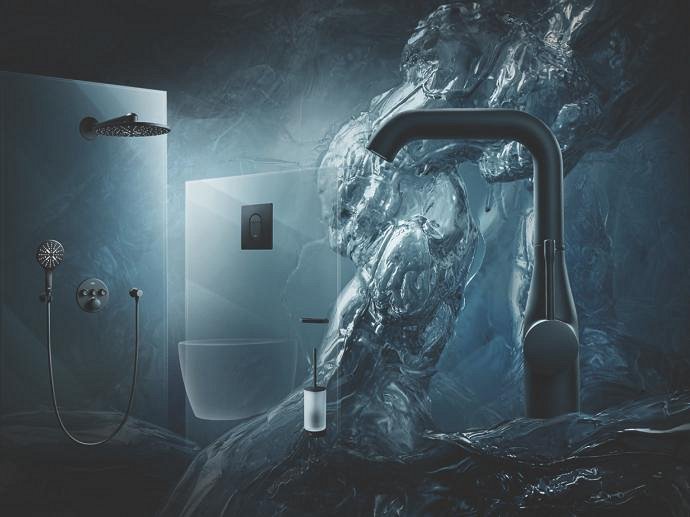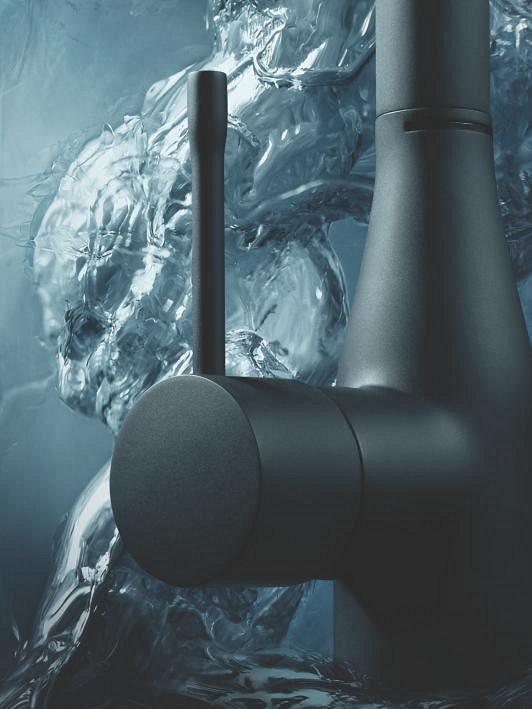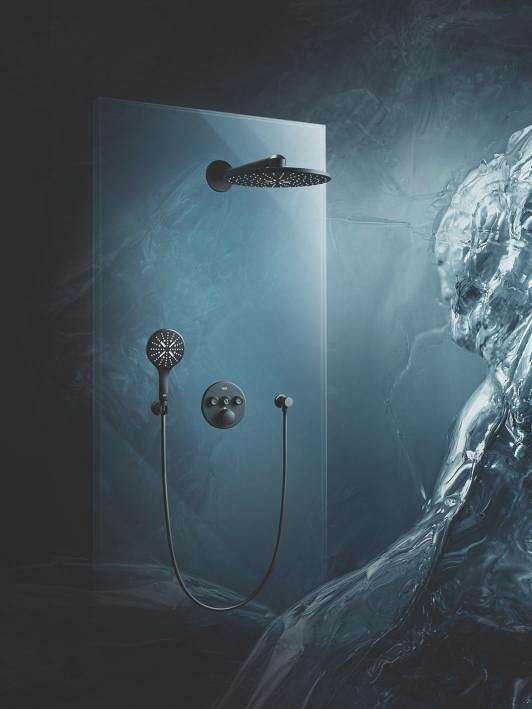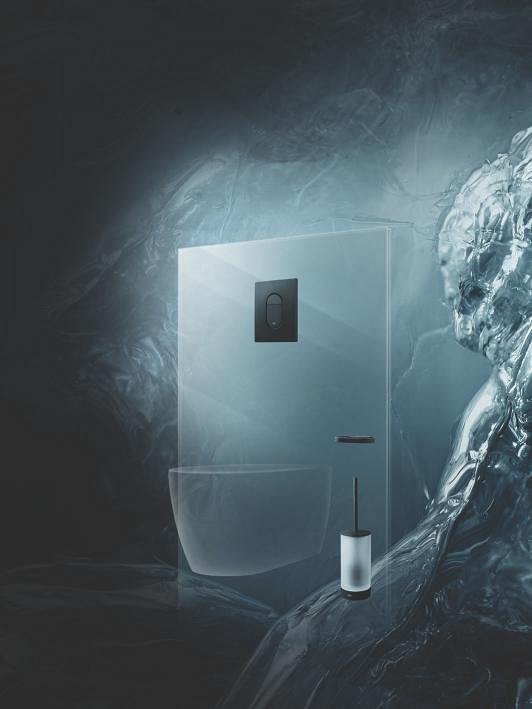 GROHE'S PHANTOM BLACK NEXT LEVEL COATING
Taking black to the next level, this new finish is exceptionally durable and scratch resistance. With our commitment to delivering quality products, GROHE Phantom Black showcases the perfect blend of aesthetics and functionality. Experience the lasting beauty and reliability of GROHE Phantom Black bathroom fittings, meticulously designed with various features to elevate your bathroom experience to new heights.
KEY BENEFITS AT A GLANCE
Lacquer coating technology
More resistant to corrosion, fading, and scratches than other GROHE black variants
More resilient to fingerprints than matte black powder coatings
Exceptionally matte and smooth surface
BLACK FITTINGS – HIGH CLASS SURFACES AND ICONIC DESIGN
Whether you prefer a complete GROHE Phantom Black bathroom solution or a customised mix of finishes, GROHE provides the freedom and options to create a bathroom that is truly yours. With their exceptional craftsmanship and attention to detail, GROHE Phantom Black bathroom fittings are sure to make a bold and captivating statement in any bathroom. We also offer up to 5-year warranty PLEASE LOCALIZE IT - IF IN DOUBT LEAVE IT OUT for added peace of mind. Explore and create a bathroom that embodies your vision of luxury and style.
Discover more colors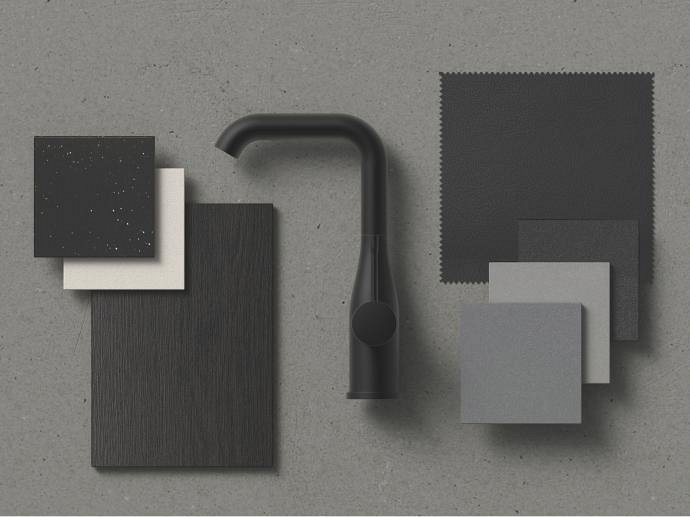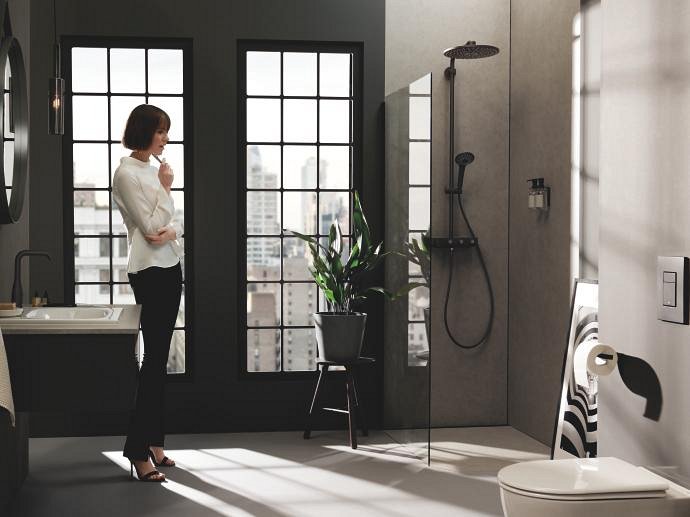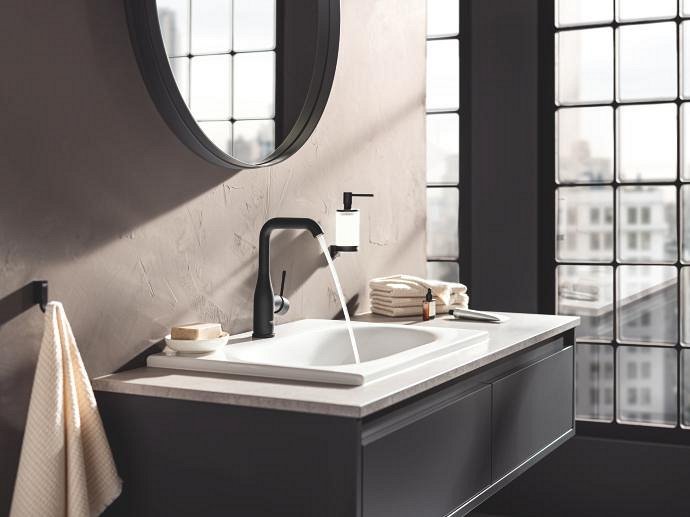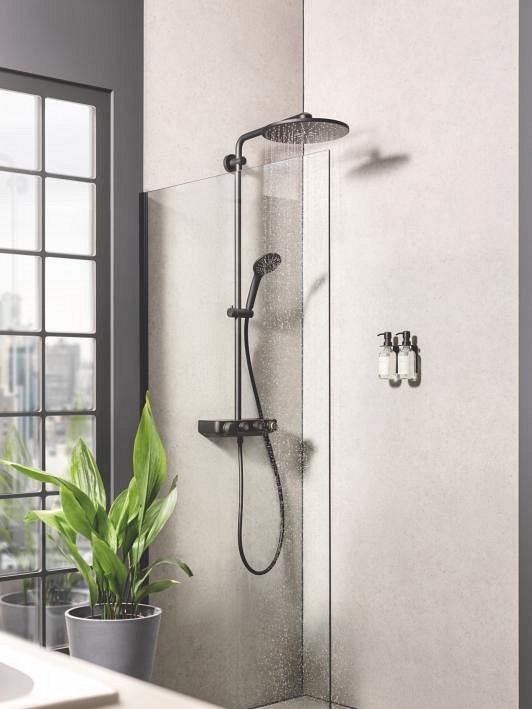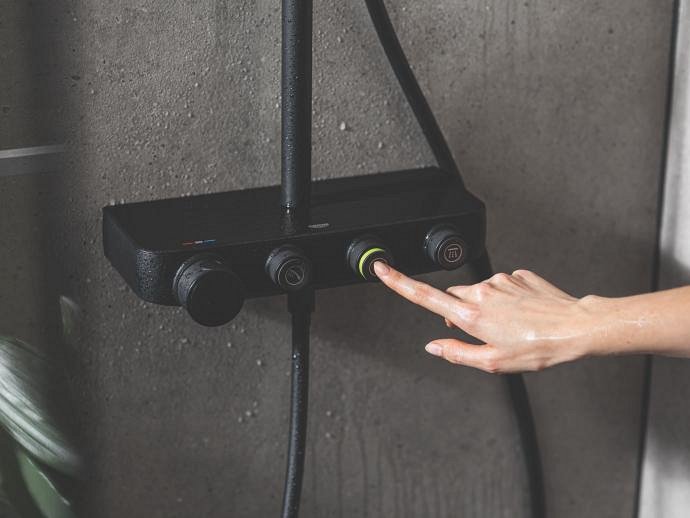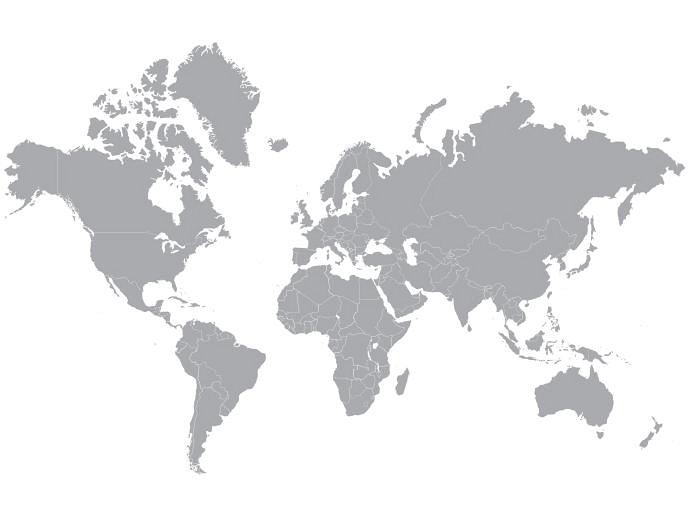 Find your nearest showroom
Contact your preferred GROHE partner showroom today for personalized support suitable for your individual needs.
DISCOVER THE REST OF THE PORTFOLIO
Discover the extensive range of complete bathroom & kitchen solutions offered by GROHE. Browse through our Bath, Shower, Ceramics, Flush plates and Kitchen collections to discover personalized solutions to meet your every need.