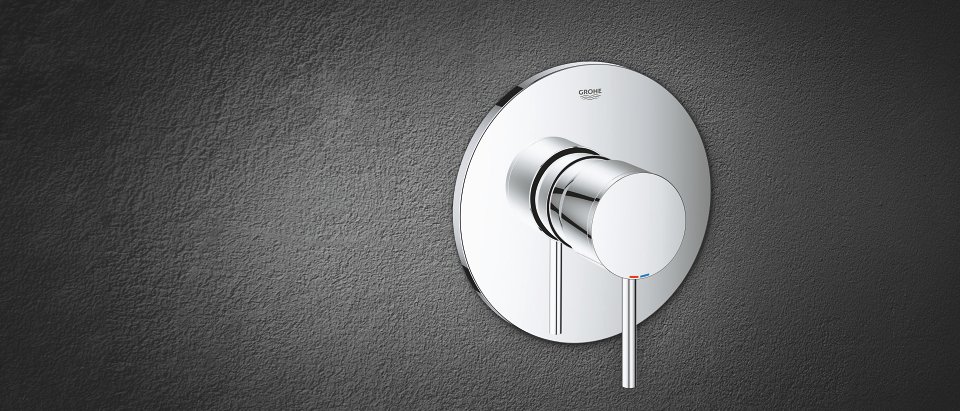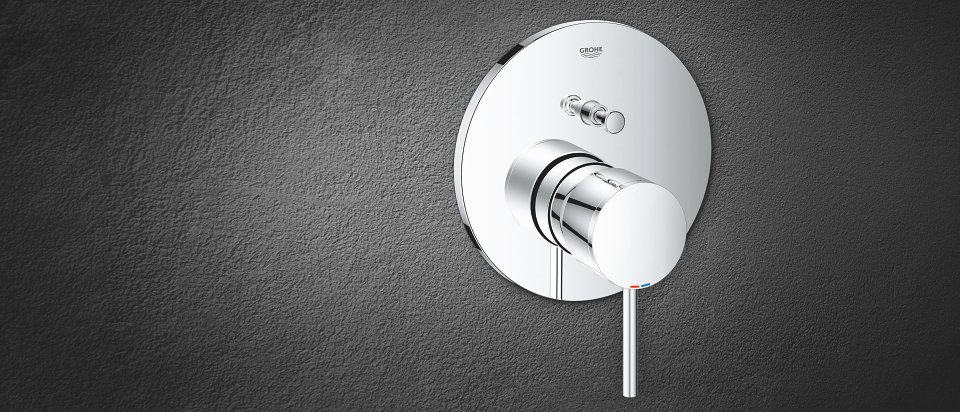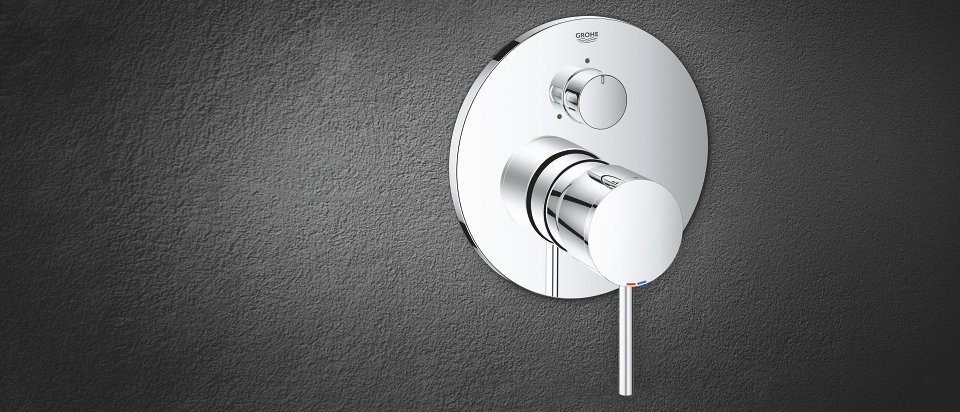 SMOOTH OPERATOR: OUR SINGLE-LEVER MIXERS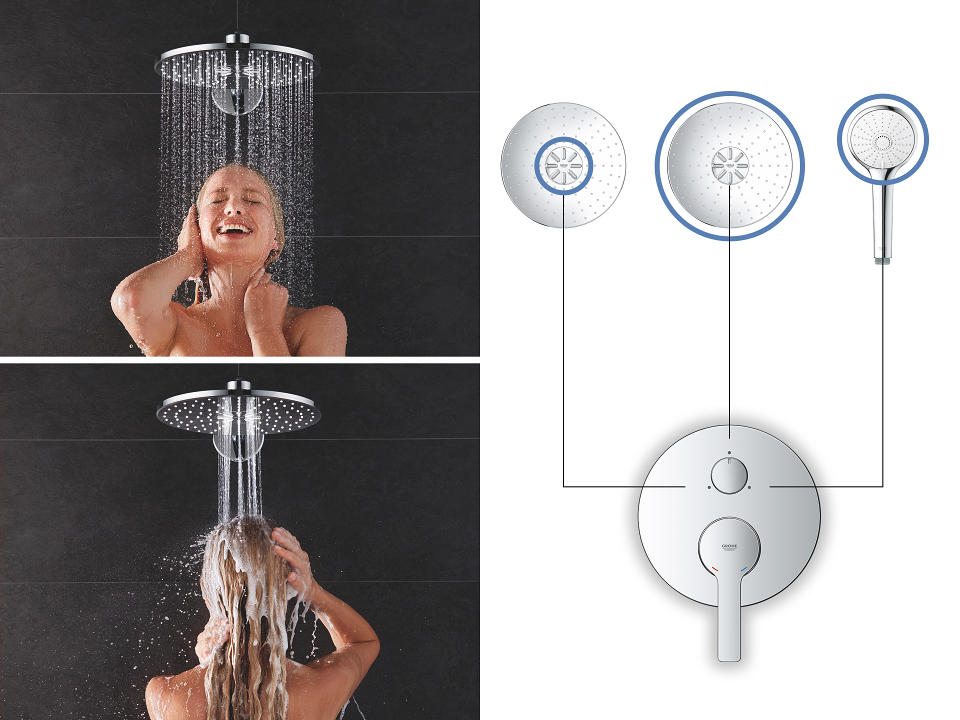 OUR MIXER WITH 3-WAY DIVERTER – JUST HAVE IT YOUR WAY
Beautiful and streamlined design provides the setting for our single hand mixers. But the three-way diverter stands out for sheer elegance of function. The top handle has three positions. Rotating it allows you to choose, for example, between a powerful jet spray, a relaxing rain shower and a hand shower. Or between a head shower, a hand shower and a bath filler. The bottom handle offers comfortable temperature control – turn to the left for warm, to the right for cold – whilst raising the handle controls the volume of water.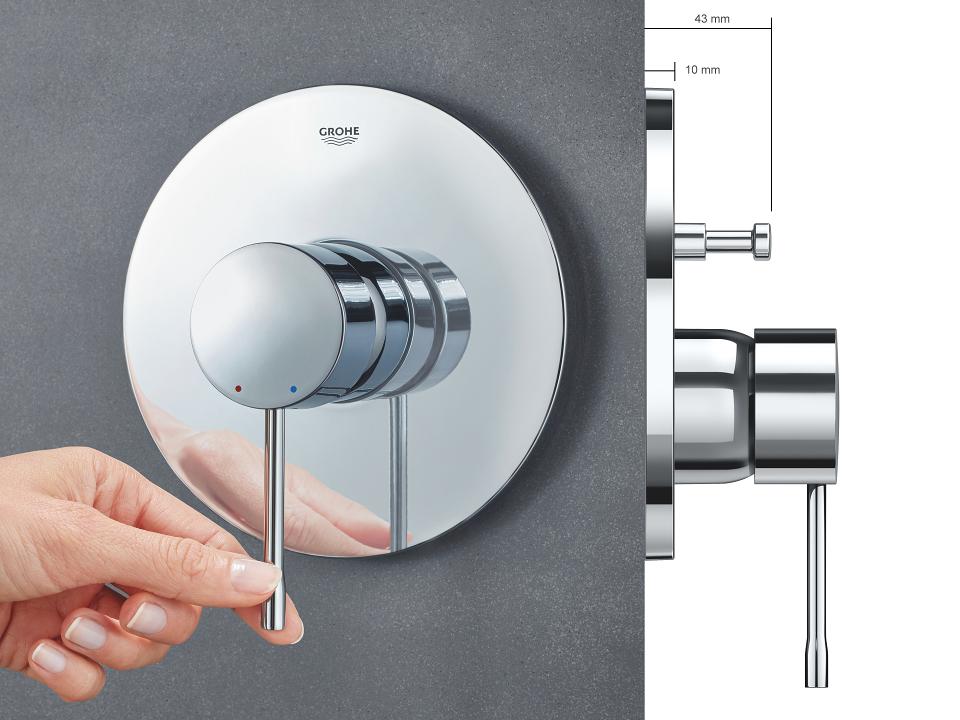 OUTSTANDING WITHOUT STANDING OUT
Our single-lever mixers perform outstandingly, offering comfortable and intuitive control. GROHE single lever mixers are designed for functionality and for stylish streamlined looks: the plates themselves are a mere 10 mm thin. And the automatic two-way diverter has an outreach of only 43 mm, independent of rough-in installation depth.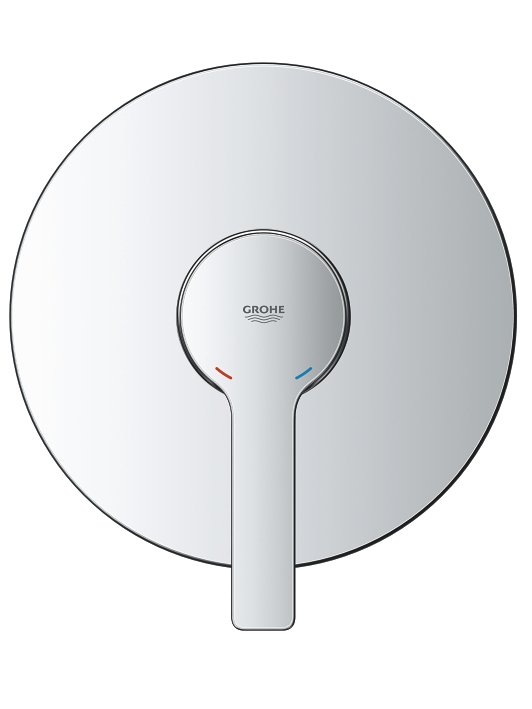 NEW SINGLE-LEVER MIXERS FEATURES AT A GLANCE
Slim design, all plates 10 mm high*
All trims Subsequently´adjustable by up to 6°
Retrofit back-flow protection combination for 2-way diverter trims in combination with bath fill and overflow unit
Small plates, all trims only 158 mmsquare or in diameter (Illustration in original size)
QuickFix System for force-fit fixation and hidden fixation and sealing
3-way diverter variants to operate:- 2-spray head shower + hand shower- head shower + hand shower + bath spout
2-way diverter – only 43 mm total outreach*, 3-way diverter – only 30 mm total outreach* (independent of rough-in installation depth
All plates are metal made
Design variants for all GROHE bath lines
Find the right GROHE SmartControl Shower that will fit your needs.
Find out more about GROHE Rapido SmartBox System