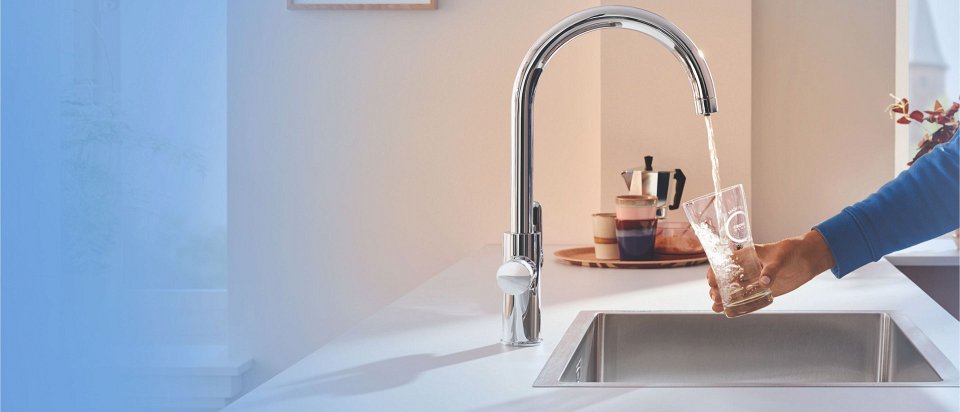 GROHE Blue Pure
Pure taste, pure enjoyment
Imagine pure water at your fingertips 24/7. GROHE Blue Pure is the alternative solution for people who prefer the natural taste of still water, but with all possible impurities removed. The tap has two separate internal waterways – one for filtered water and the other for unfiltered water so it can still be used as a standard tap. With the relaunch of GROHE Blue Pure, our innovative product is now available in new designs, one of which is bound to match your exact taste and kitchen décor.
Benefits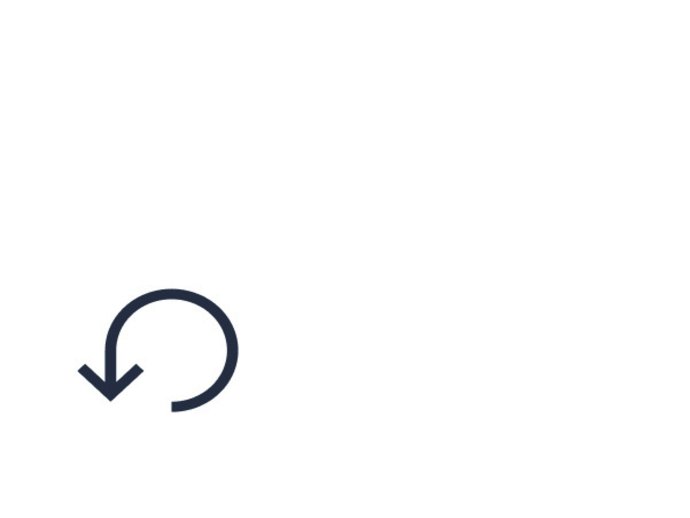 No more bottles
Save oceans from plastic by using unbottled water — no more plastic bottles and packaging.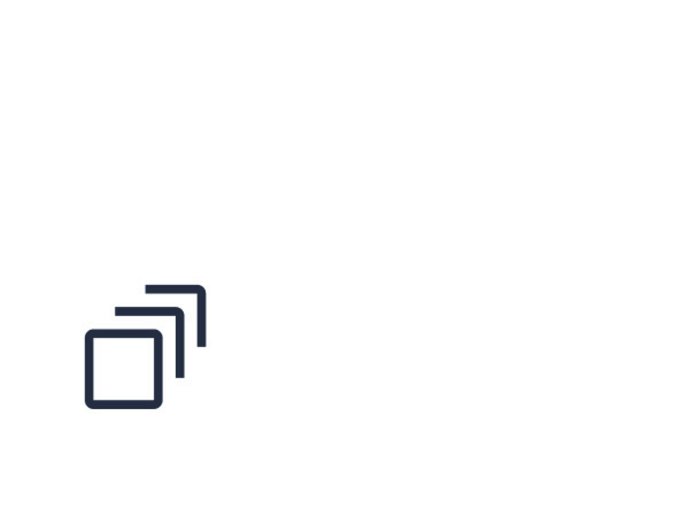 Declutter your kitchen
No more bottles stored in your kitchen cupboard. GROHE Blue Pure delivers filtered drinking water on demand.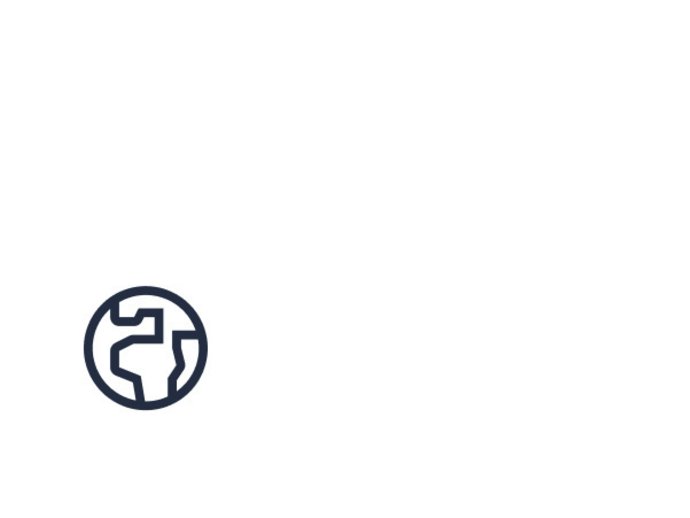 Planet friendly
Less waste on packaging and 61% reduction of CO2 emissions and water usage during production.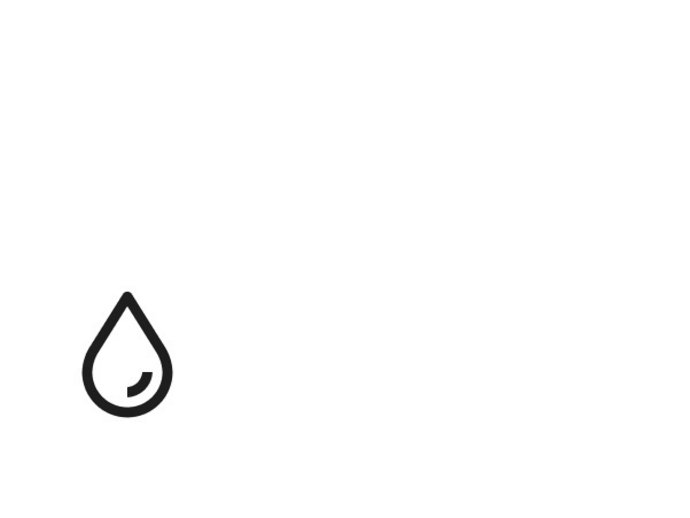 Cleaner water for vitality
Though water standards in many countries are quite high, it is still very difficult to guarantee that harmful microorganisms aren't entering our homes.
The best packaging for water: no packaging at all.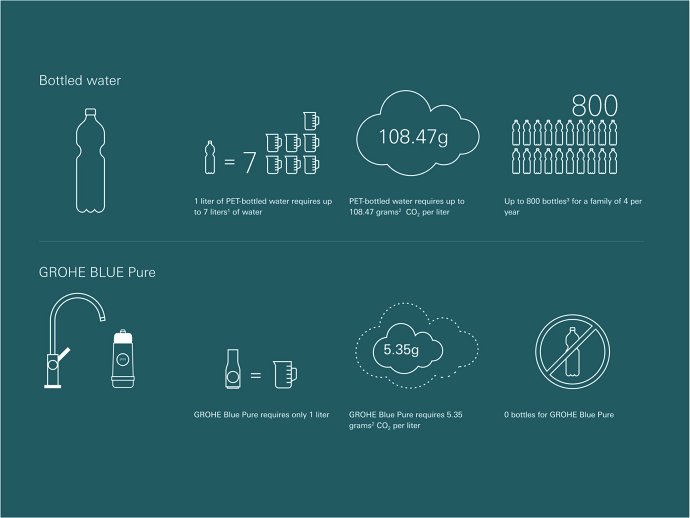 What's in the box: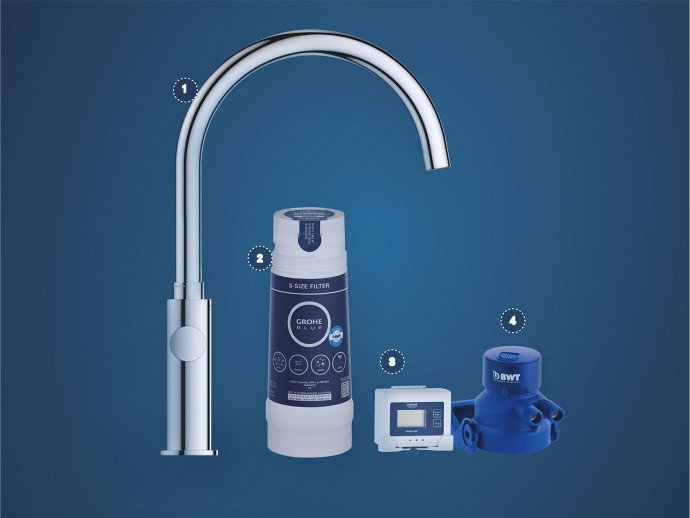 1. Faucet — Designed down to the last detail with a view to convenience, sustainability and safety.
2. Fitler — combines several filtration technologies to reduce different kind of impurities - while retaining important minerals.
3. Capacity indicator — a filter exchange timer indicates when the water filter has to be changed.
4. Filter head — screw filter into filter head. You don't even need to turn the water supply off when you replace the filter.
It contains everything you need to start your journey with GROHE Blue.
1. Faucets features
To ensure that your tap is in harmony with the rest of your kitchen, you can choose from 4 spouts (C-, U-, L- & L-spout with pull out function) and 3 colours: Chrome, SuperSteel (stainless steel), Phantom black.
Separated inner water ways
The tap has two internal waterways – one for filtered and one for standard tap water.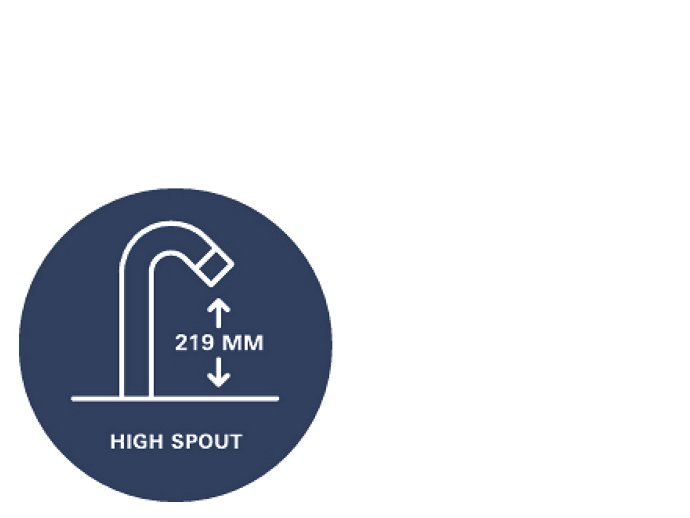 Comfort height
Height of the spout allows easy filling of large pots.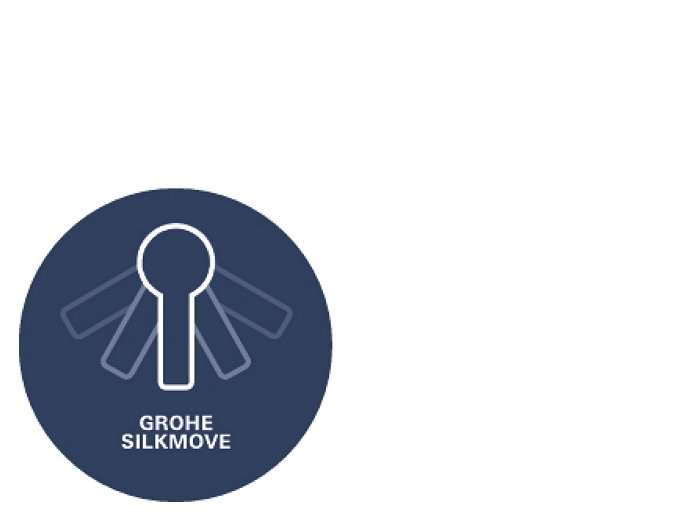 GROHE Silk Move
Smoothest handling for effortless precision and ultimate comfort for a lifetime.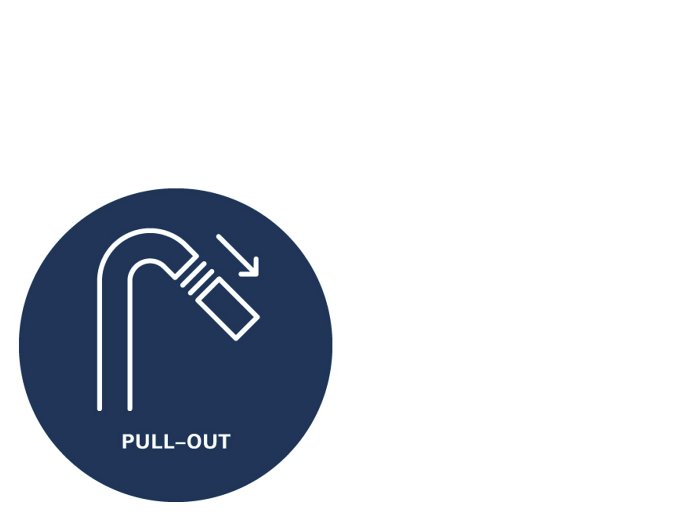 Pullout mousseur head
Increases the operating radius of your tap.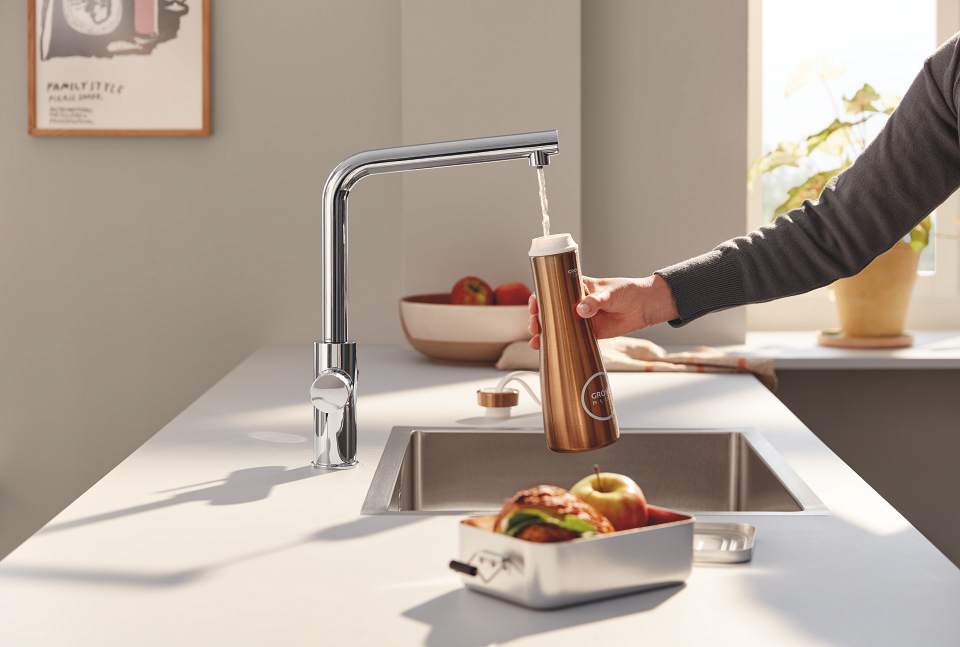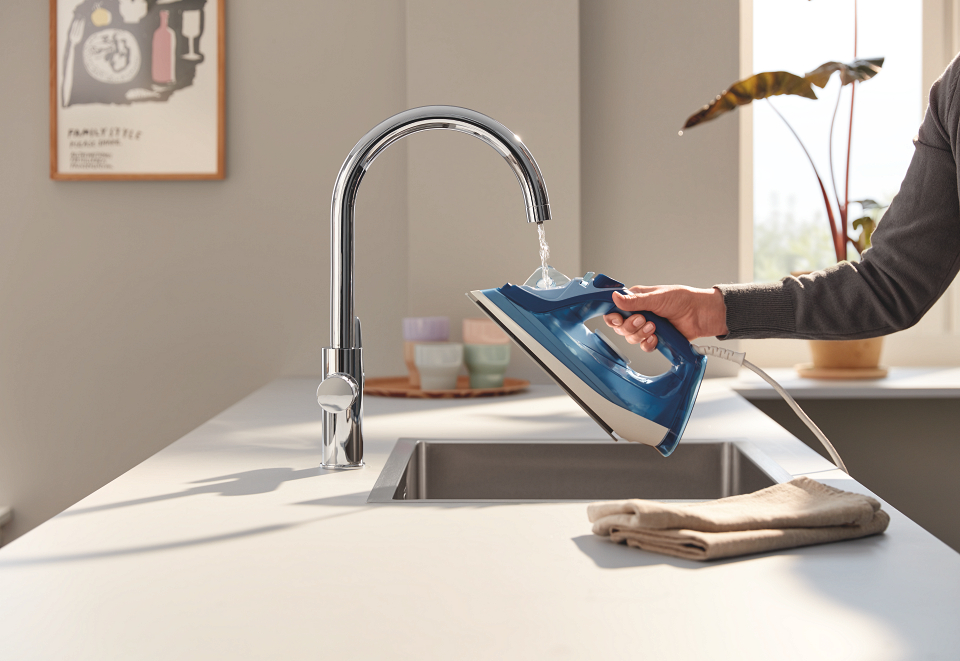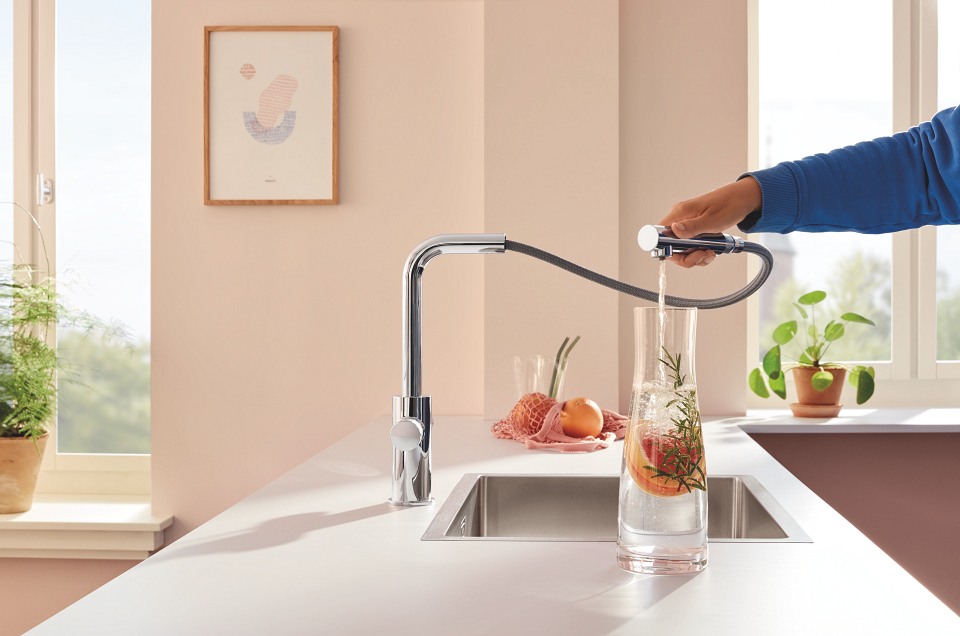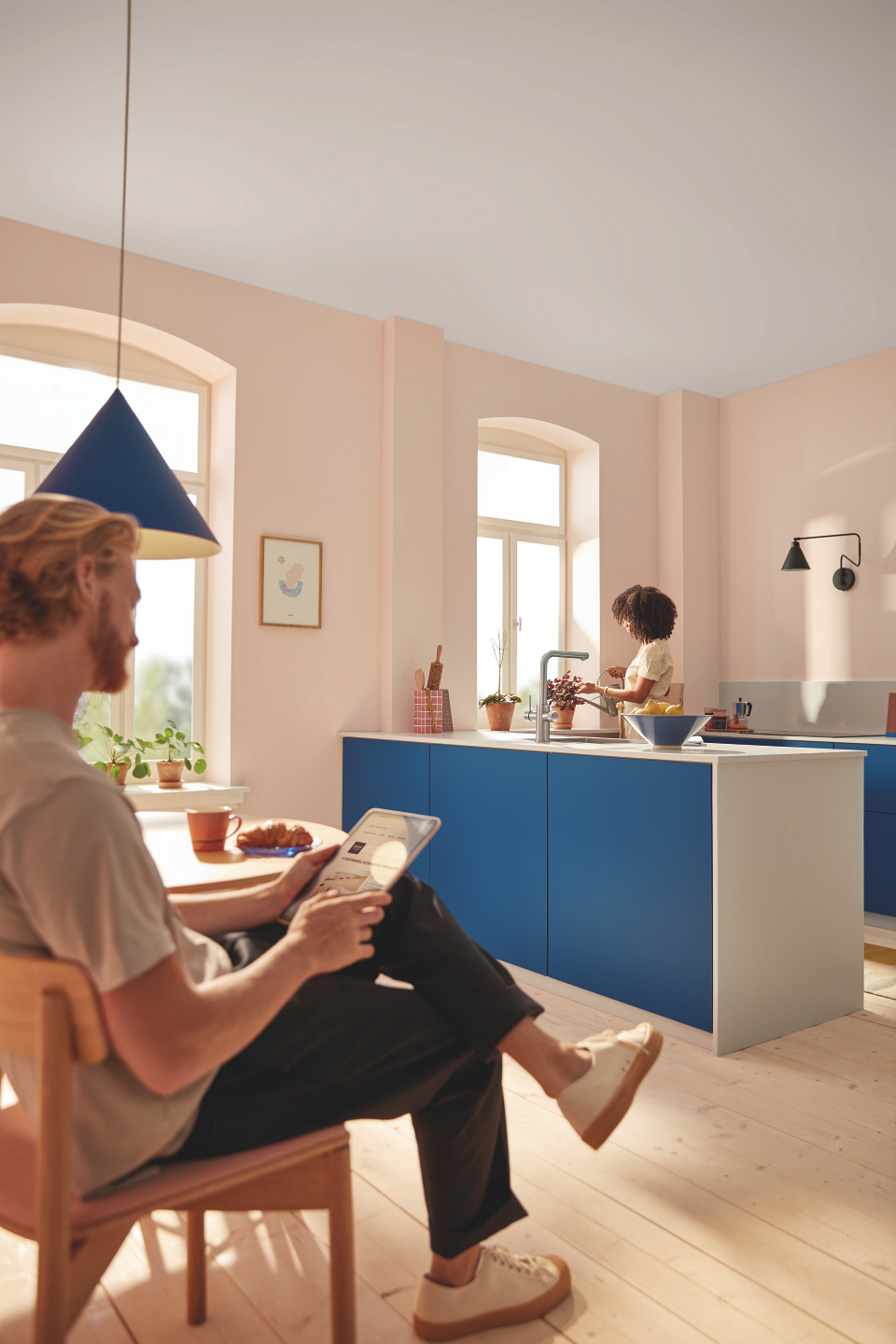 GROHE Blue Pure product range
Experiencing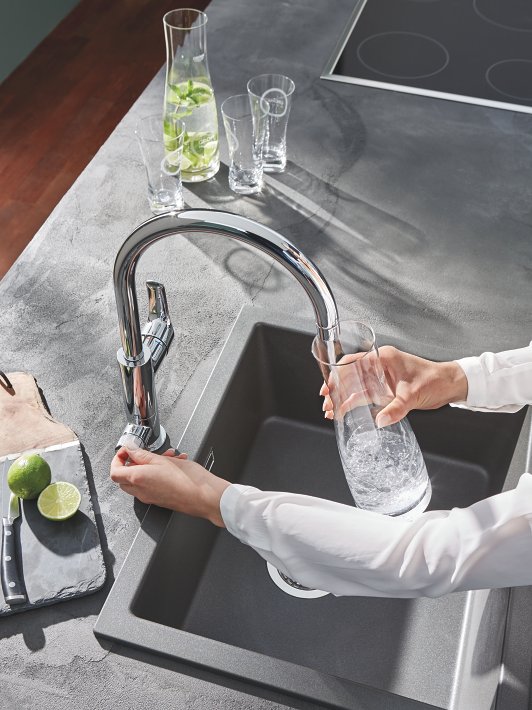 Refreshingly Simple
The unique GROHE Blue Pure water systems deliver fresh, great-tasting filtered water from the convenience of your kitchen faucet whenever you want it – 24 hours a day, 7 days a week.
A filter exchange timer indicates when the water filter has to be changed after 1 year of usage. Replacement filter can be bought easily in the GROHE webshop.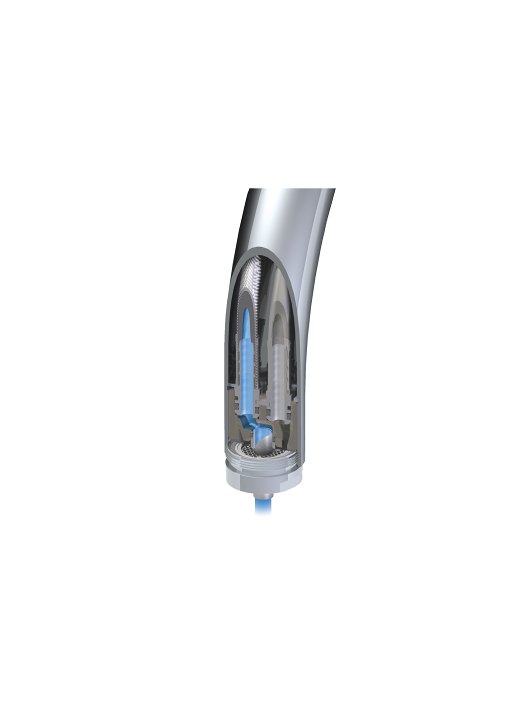 Handling and internal waterways
Two separate internal waterways – one for filtered water and the other for unfiltered water – and an innovative mousseur ensure that once the water has been filtered it never comes into contact with anything that may taint its taste.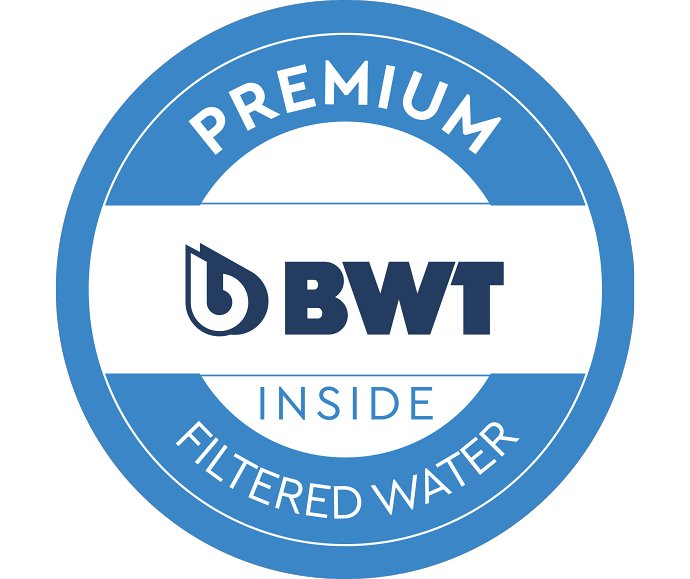 GROHE Blue & BWT
The most precious resource in the safest hands
Water is not only the world's most precious resource, but also the basis of all living things. GROHE and BWT, Europe's leading water professionals, represent safety, hygiene and the highest quality standards. We have combined the expertise of our two companies to deliver a completely new water experience.
EACH GROHE BLUE PURE CONTAINS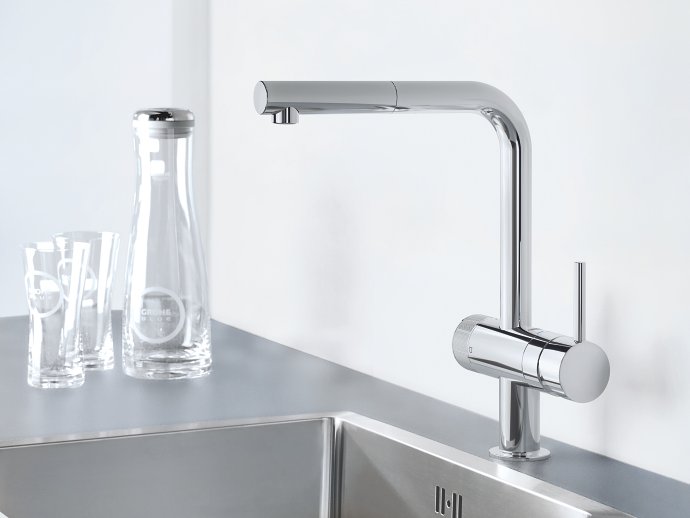 Your ideal spout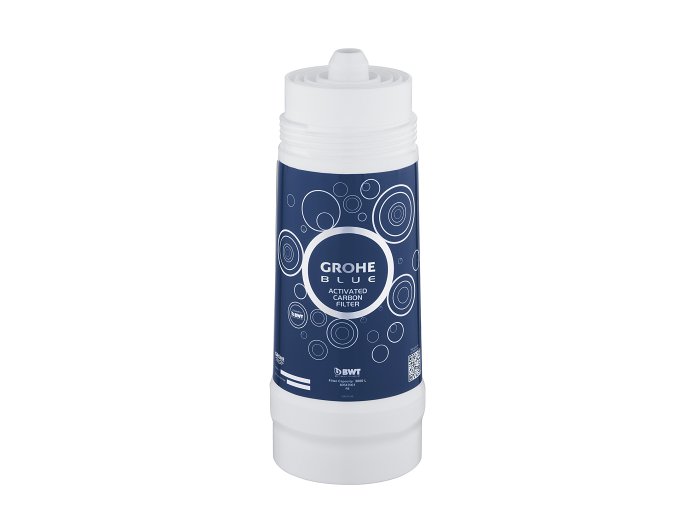 Activated carbon filter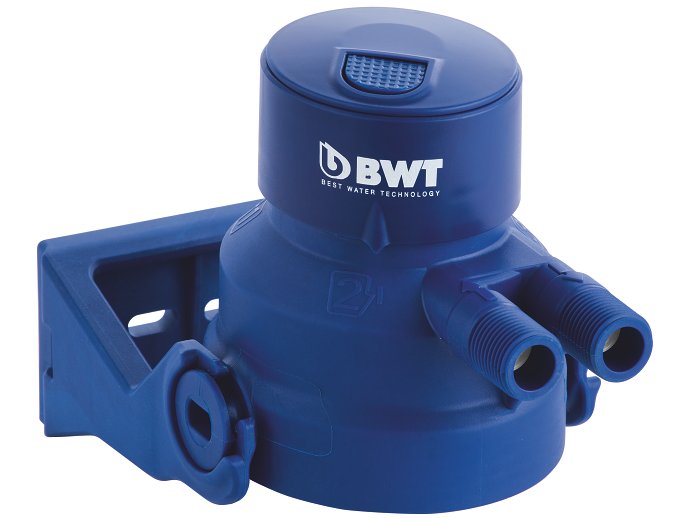 Filterhead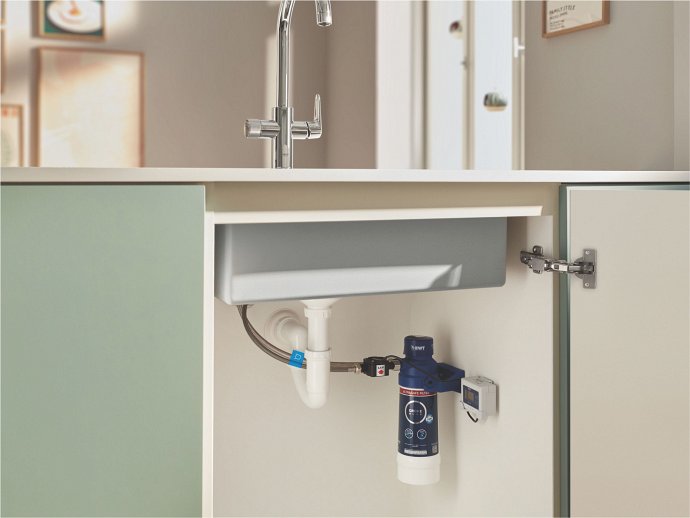 Standard filtration technology
GROHE Blue Pure comes equipped with high-performance filters. They use a combination of filtration stages to remove even the smallest particles from tap water, while leaving behind all the important minerals that benefit your health and provide pure taste.
The GROHE Pure filter cartridge can purify up to 3000 liters of water and can be replaced in just a few steps.
The flowmeter indicates when the water filter has to be changed
Reverse Osmosis filtration technology
The new GROHE Blue Reverse Osmosis (RO) filters significantly remove chemicals, viruses, hormones and other impurities to facilitate safe water consumption where it is needed. With its help, everyone can enjoy pure water taste and high quality drinking water.
Reverse Osmosis filter
Reverse Osmosis filter significantly reduces impairing substances such as metals, plastics, bacteria, viruses, and hormones.
Reverse Osmosis Mineralisation filter
The Reverse Osmosis Mineralisation filter significantly reduces impairing substances and adds silicate and magnesium to the water. For a next level taste experience right from the tap at home.