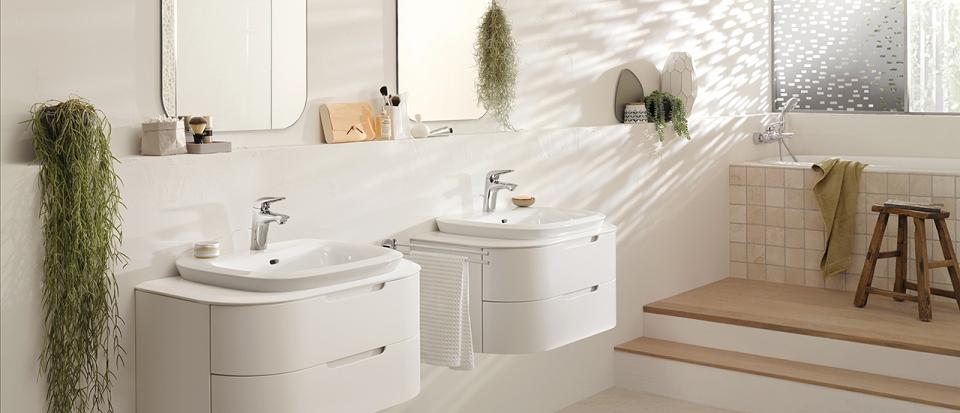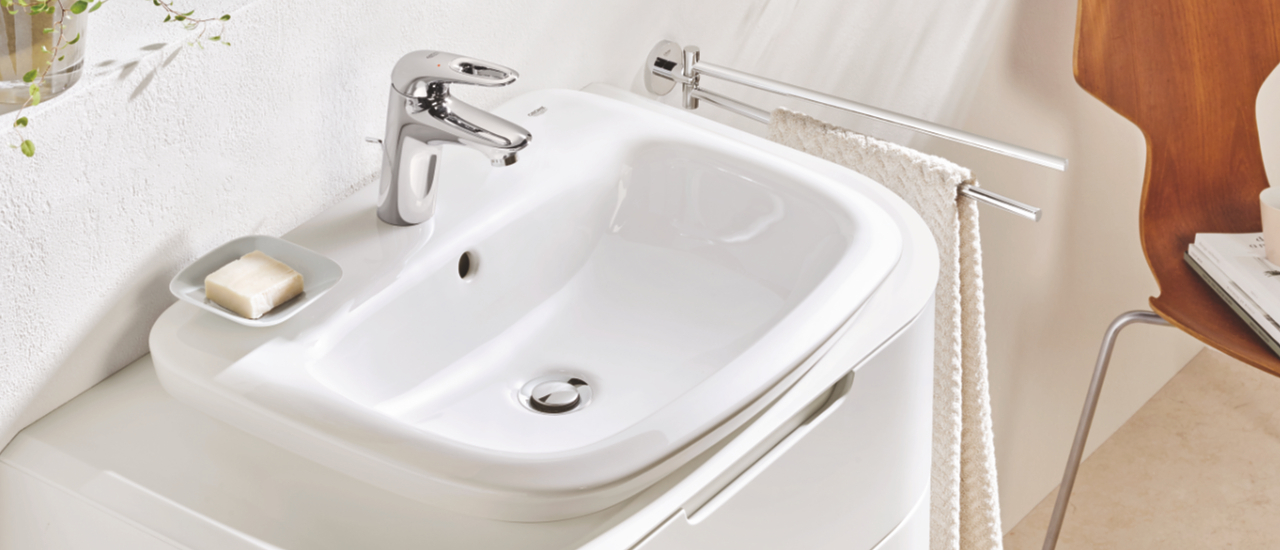 Eurostyle
Inspired by Nature
The new Eurostyle range has been improved both inside and out, from its organic modern design to its state-of-the-art internal technology. The new 35 mm GROHE SilkMove cartridge with integrated temperature limiter is now used for washbasin, bath and shower mixers. Eurostyle remains the best choice for intutive, environmentally conscious people.
Find Your Showroom
Experiencing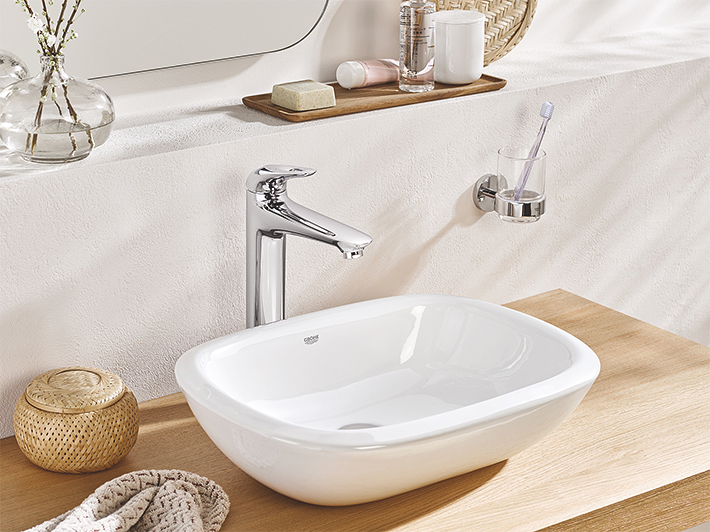 You can feel how it is perfectly formed.
We wanted the GROHE Eurostyle to be a physical expression of your desire for the perfect shape. This idea gave rise to an organic design. A beautiful tap with dynamic curves that fits perfectly naturally in your hand. Using it is purely intuitive with the ergonomic lever. Inside, cutting-edge GROHE SilkMove® technology translates that intuition into action. A pleasantly restrained and contemporary style.
Perfect for your bathroom.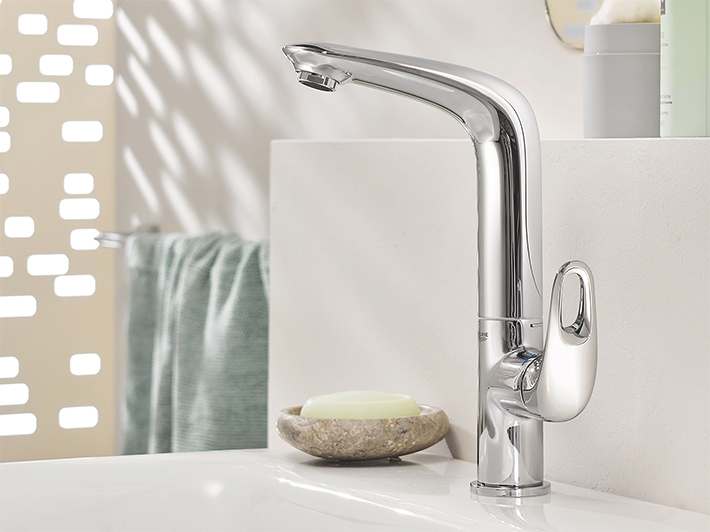 Naturally. In the size you want.
Each of us instinctively knows which size will fit us perfectly. So you can select your GROHE Eurostyle in a variety of heights – from S to XL. To perfectly match your individual taste. Let your intuition help you decide which height appeals to you the most.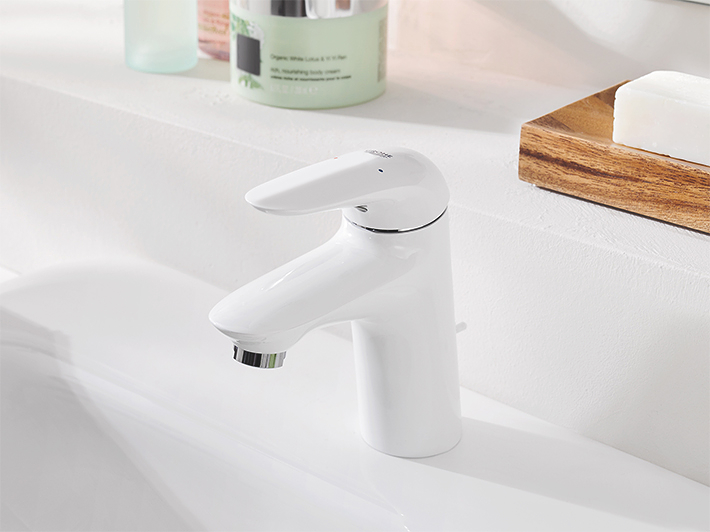 Your own style. Your own colour.
Naturally, you'd like a bathroom with your own personal touch. So when it comes to shape and colour, we give you the choice and let you decide what suits you best. For example, a solid lever or one with an organic opening in the middle? Give your bathroom its own special accent with a GROHE Eurostyle in the latest Moon White version or chrome finish. Let your own style be your guide.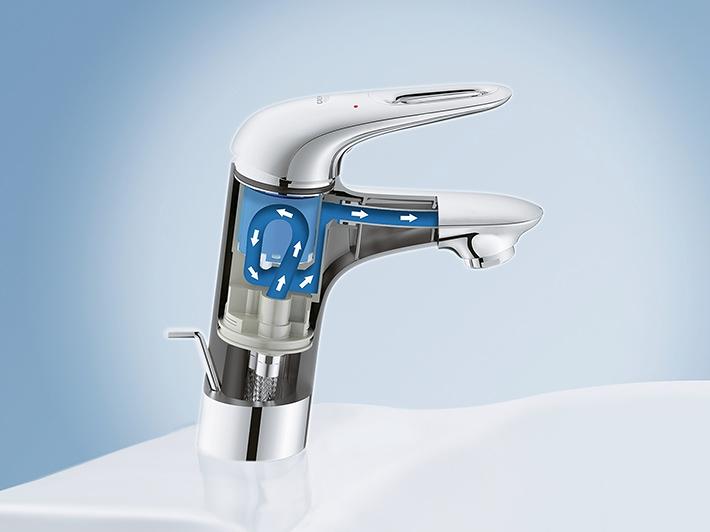 Clean Technology. Purest Pleasure. Naturally GROHE Zero.
For us, Pure Freude an Wasser also means that by using our products you'll enjoy the purest water. Clean drinking water is essential to your health. When choosing taps and mixers with GROHE Zero technology, you choose a faucet with a body with maximum health benefits. The body does itself not add any lead into the drinking water because of the advanced inner-waterguides. For you this means drinking quality water that you can rely on. A promise from us, a pleasure for you.
GROHE offers a wide choice of coordinated showers and bath accessories.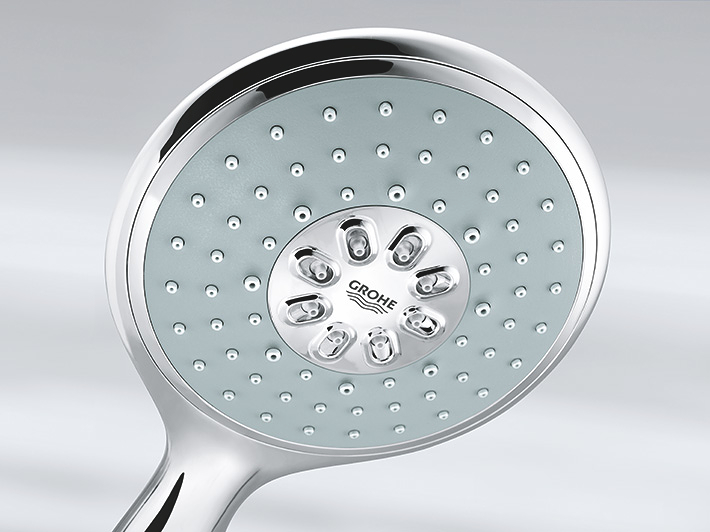 Power&Soul
View Collection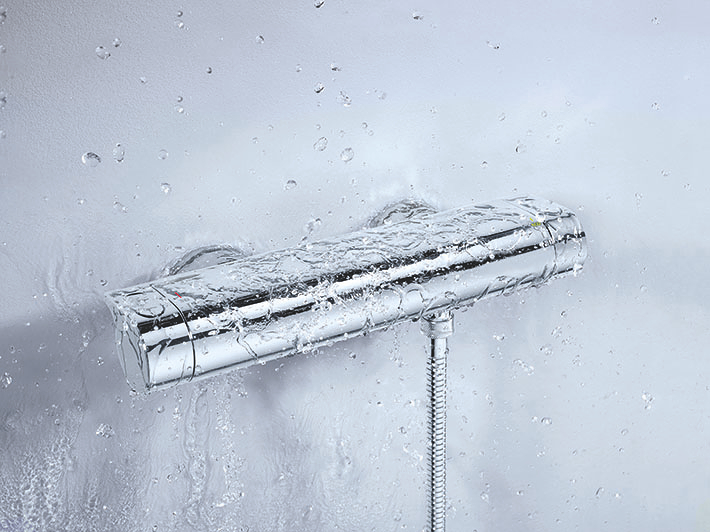 Grohtherm 2000 NEW
View Collection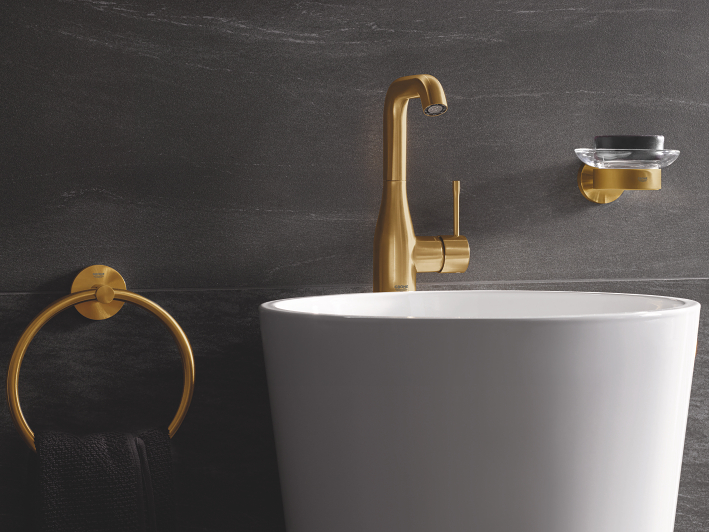 Essentials New
View Collection