Cradle to Cradle – Working Towards a Circular Economy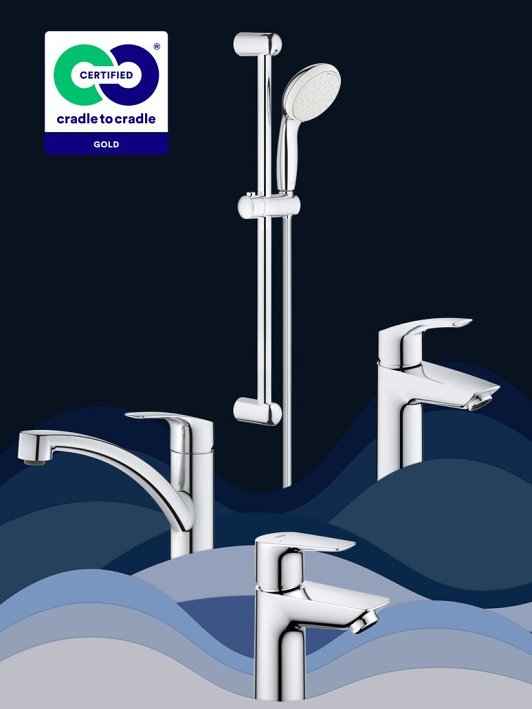 Aiming for a world without waste
The construction industry consumes an immense amount of resources and energy – it is estimated that 50% of worldwide material consumption is accounted for by the building sector.
Clearly this is unsustainable. As a global leader in the construction sector, we knew we had to take positive, proactive, practical steps to meet this challenge and move the industry towards a more sustainable future.
As with so many problems, the solution can be found in the natural world.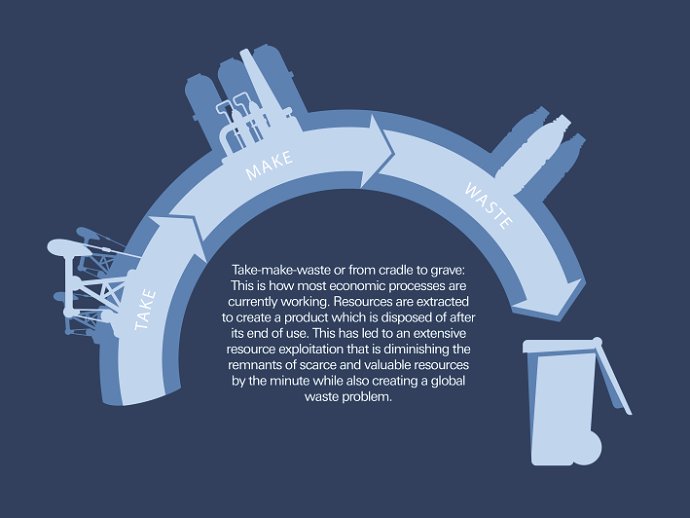 The Cradle to Cradle Model
We need resources to create many of the things that make our lives easier and happier – like stylish interiors or smart phones. At the end of a product's life, though, we tend to be careless and simply dispose of it – creating an ever-increasing spiral of waste and inefficiency.
Taking a closer look at the things we throw away, however, shows that they often consist of valuable ingredients. Materials that have the potential to be re-used.
In nature everything follows its own life cycle. Take an apple tree, for example. It blossoms, it bears fruit which then falls to the ground and decomposes. This process provides nutrients to the roots which, in turn, help the tree to grow new apples.But humans have acted as if natural resources were infinitely available. We extract the resources, manufacture a product and then dispose of it after use.

It's a Take-Make-Waste model.

However, if we turn this linear model into a more circular one, like the apple tree, we can minimize waste. This natural, circular model forms the basis for the Cradle to Cradle design concept.
Products are designed and manufactured with the aim of using their components at the end of their lifecycle to create new products, thereby keeping material flowing in recycling loops. This Cradle to Cradle design concept was created by Dr. Michael Braungart and William McDonough. Their model offers a framework for designing sustainable, intelligent products, processes and systems by taking the entire life cycle into account.
Due to the different composition of various products, the concept can be separated into either Biological or Technical cycles.The Biological Cycle, for consumption products, includes everything that wears out in our environment, such as clothing made from natural materials.
The Technical Cycle includes service products - such as faucets - these products need to be broken down into their individual components to make new products. GROHE products fall into the Technical Cycle.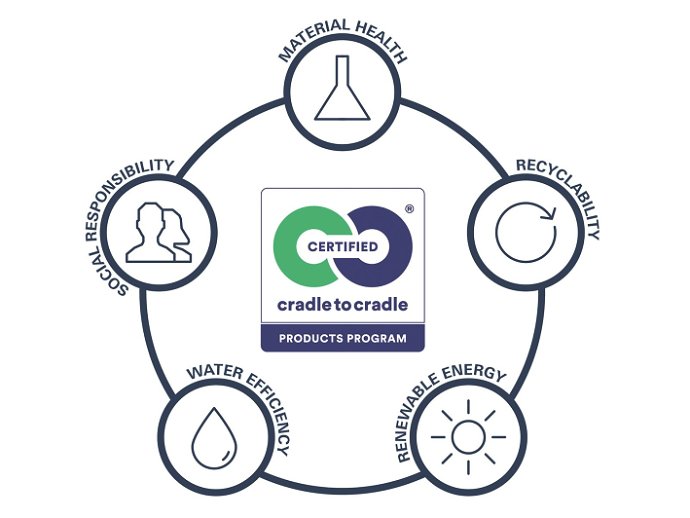 The GROHE Journey to Cradle to Cradle Certified® Product Standard
Achieving certification is an extremely demanding process. The assessment process considers upstream manufacturing processes as well as internal production – it's rigorous and time-consuming. But, for GROHE, the gains were clear and it was a step that we knew we had to take.
To asses if our products were eligible for Cradle to Cradle Certified® Product Standard, they were evaluated against five strict criteria:
Material Health
The material health category helps to ensure products are made using chemicals that are as safe as possible for humans and the environment by leading designers and product developers through a process of inventorying, assessing and optimizing material chemistries. As a step towards full certification, manufacturers may also earn a separate Material Health Certificate for products that meet Cradle to Cradle Certified™ material health requirements.
Material Reutilization
The material reutilization category aims to eliminate the concept of waste by helping to ensure products remain in perpetual cycles of use and reuse from one product use cycle to the next.
Renewable Energy and Carbon Management
The renewable energy and carbon management category helps to ensure products are manufactured using renewable energy so that the impact of climate changing greenhouse gases due to the manufacturing of the product is reduced or eliminated.
Water Stewardship
The water stewardship category helps ensure water is recognized as a valuable resource, watersheds are protected, and clean water is available to people and all other organisms.
Social Fairness
The aim of this category is to design business operations that honour all people and natural systems affected by the manufacture of a product.
After assessment, products are designated a level of achievement from Bronze to Platinum.
Four products from the GROHE range were submitted: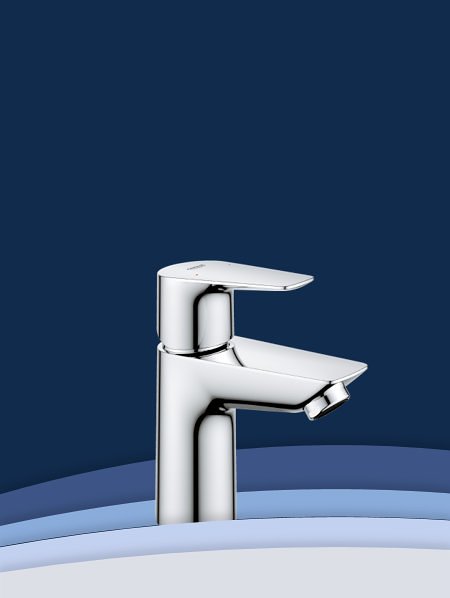 GROHE BauEdge S-Size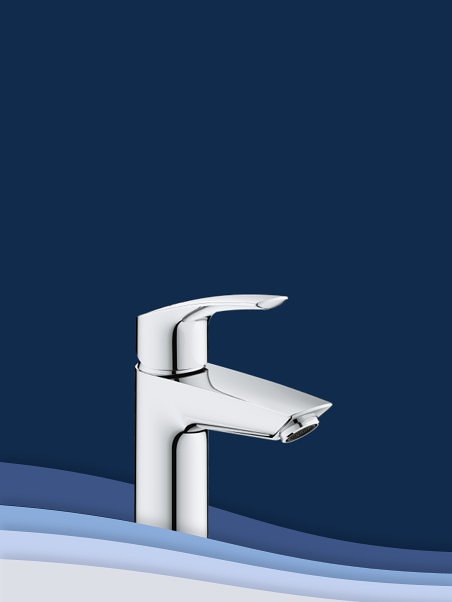 GROHE Eurosmart S-Size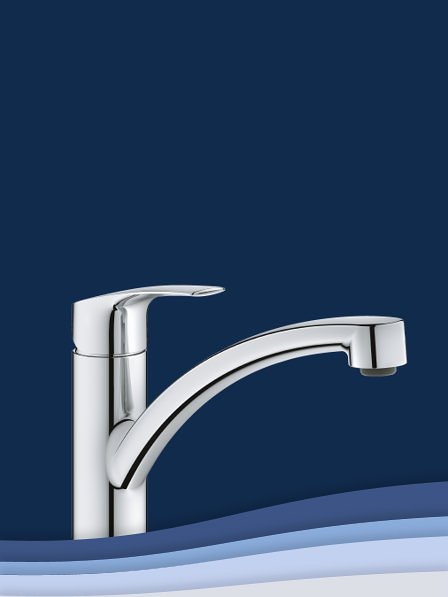 GROHE Eurosmart Kitchen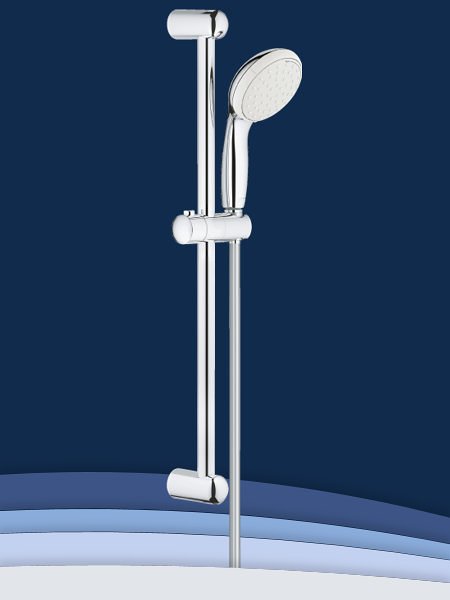 GROHE Tempesta 100 shower rail set
All four have achieved the Gold level - making GROHE one of the first of the leading brands in the global sanitary industry to launch Cradle to Cradle Certified® products.

It's an achievement of which we are very proud.

The GROHE research laboratory in Hemer, Germany, has played a crucial part – all product materials and every component involved in the manufacturing process, for example, had to be optimized in line with the Material Health and Material Reutilization criteria. Needless to say, it's been no easy task and our success has required a sustained, focused effort, for several years, from everyone involved in the process.
GROHE products have always been designed with durability in mind to offer a long service life but we are now in a position to enable installers, architects, planners and consumers to return their Cradle to Cradle Certified® products after the end of use so that the materials can be re-used to create new products. By achieving Cradle to Cradle Certified® Product Standard for four of our key products, we have taken a decisive step on our path towards a circular economy. By continuing this journey, we can help to clean up our planet and ensure enough resources for generations to come.