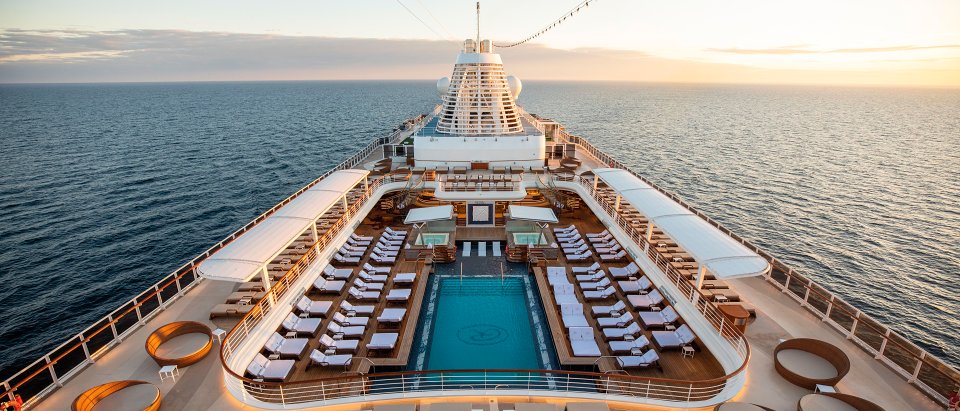 UNRIVALLED PASSENGER COMFORT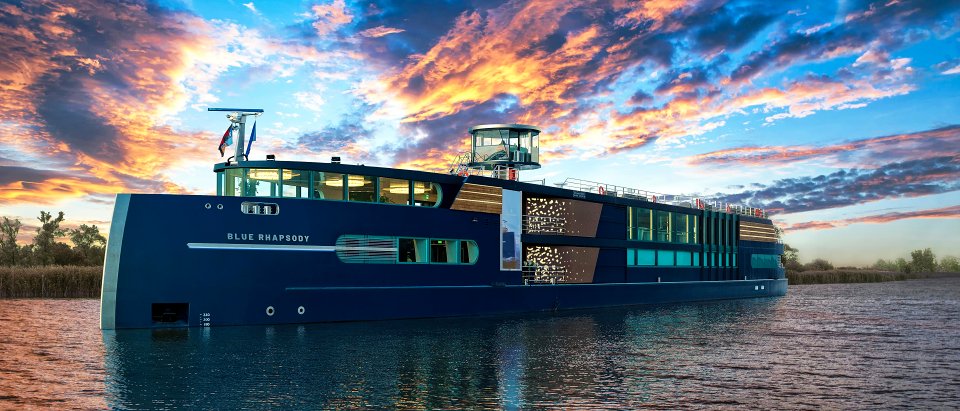 UNRIVALLED PASSENGER COMFORT
UNRIVALLED PASSENGER COMFORT
CLASS-LEADING RESOURCE EFFICIENCY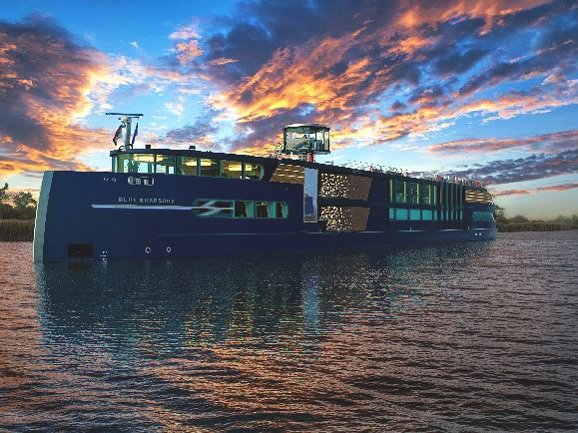 Cost-effective, single-supplier for cruise industry
The maritime sector is a global industry. That's why GROHE has an international network of consultants dedicated to the cruise ship industry with a global project team that can offer sector-specific expertize and the highest levels of personal service – wherever in the world your project is based.
Our global footprint and well-developed, short lead-time supply chain, for both new interior fit outs and spares, cover every major port and shipbuilding yard in the world - if your ship is there, so are we. We offer both face-to-face meetings and a powerful range of online tools to help you specify and fit out your project in the most efficient, cost-effective manner possible.
Our comprehensive range of resource-efficient and, often, touchless solutions are designed to offer hygienic interaction and reduce water and energy consumption across every maritime project. We work with all the leading international cruise operators and offer a comprehensive, single-supplier solution, at every price point, to provide unrivalled levels of comfort and satisfaction for your passengers.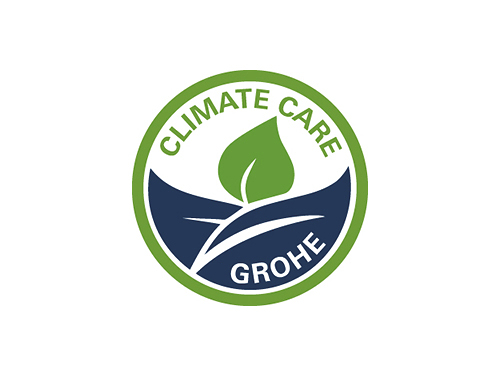 Less Water. More enjoyment.
In the maritime environment, the efficient use of water is a prime consideration. Your passengers, however, expect the highest levels of comfort and luxurious functionality. The GROHE Ecojoy™ range of water-saving solutions meets – without compromise – both needs: technology such as self-closing faucets, thermostats with eco settings and infrared operated faucets combine to reduce water consumption – and maximize passenger satisfaction.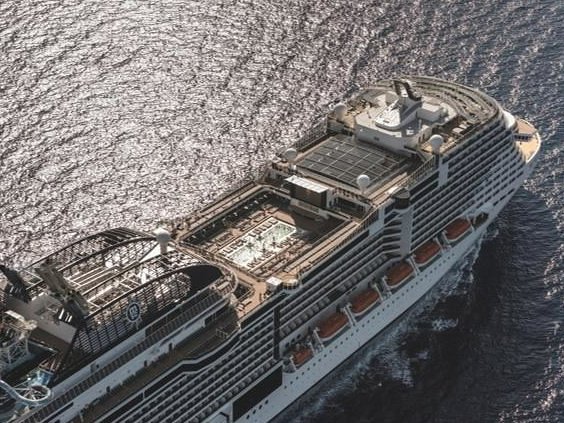 Our Maritime Partners
GROHE is the proud supplier of sanitary fittings to all the major cruise companies including AIDA Cruises, Carnival Cruise Lines, Celebrity Cruises, Disney Cruises, MSC Cruises, Norwegian Cruise Line, Princess Cruises and Royal Caribbean Cruises.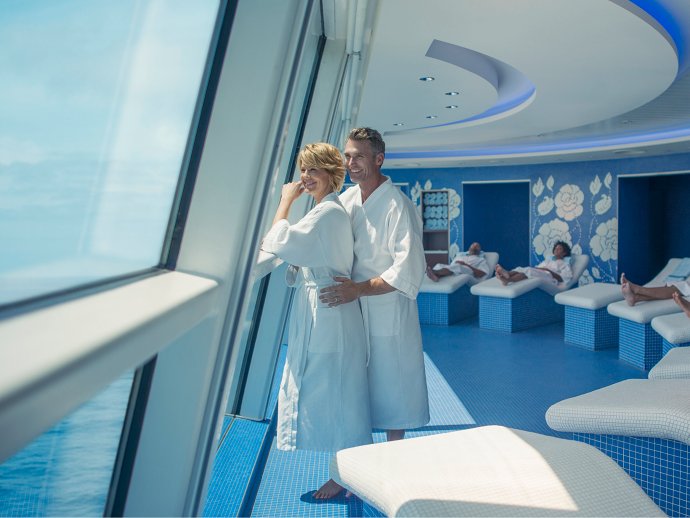 SPA & WELLNESS
GROHE has a huge depth of experience in the premium spa segment and has worked in partnership with many of the world's most exclusive and luxurious wellness resorts – we offer an extensive range of products for the spa sector in a wide range of carefully considered colors and premium finishes. In the Maritime sector, resource efficiency is, of course, a prime consideration – our range of advanced water-saving technologies allows maritime architects and designers the opportunity to create an opulent, self-indulgent spa experience onboard ship.
Beautiful design plays an important role in creating a relaxing ambience. The GROHE SPA Colors Collection, offered in a stunning range of finishes and colors, combines skilled craftsmanship, elegant design and clever technology.
Visit our: GROHE SPA Colors Collection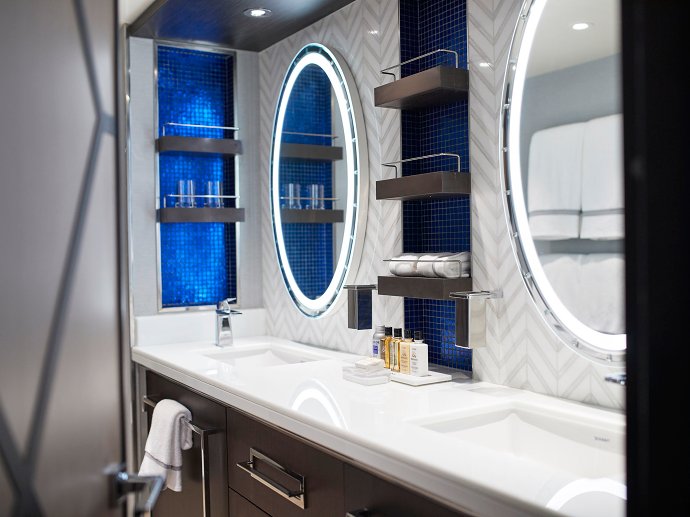 SUITES
In the Maritime sector, the most luxurious suites create unique, memorable experiences for passengers. At this level, impeccable standards are essential. Meeting the expectations of the most discerning guests requires a continuous commitment on the part of architects and interior designers to understand and meet these expectations.
At GROHE we share this dedication. Passenger bathrooms must be designed and equipped to the very highest levels. The bathroom is the place where aesthetic beauty and uncompromising functionality must co-exist in harmony and sympathy. Our Atrio collection – with its purity, quality and breathtaking simplicity – is the perfect choice. Based on the most elegant geometric form, Atrio is an iconic synthesis of elegance, precision and intuitive ease of use.
Visit our: Atrio Range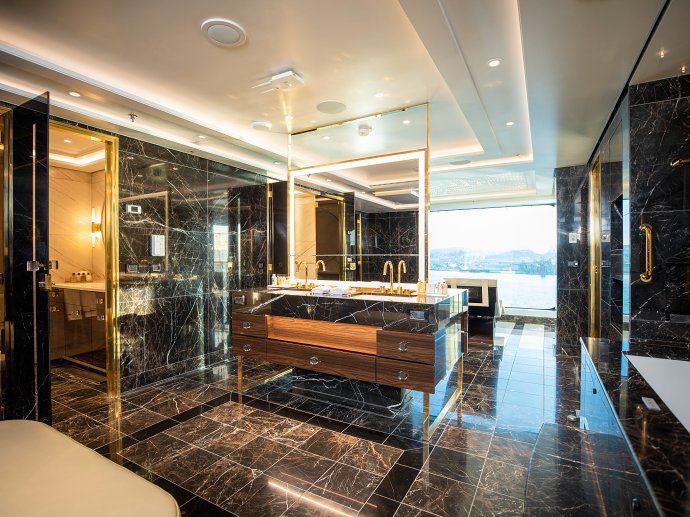 PREMIUM CABINS
Passengers in the Premium Cabin segment have high expectations – they are looking for sophisticated surroundings where every touch point is carefully considered. Functionality and aesthetic appearance are equally important – guests are looking for a seamless experience and a relaxing home-from-home onboard ship. GROHE offers architects and designers a range of tailored, sustainable and resource-efficient solutions to enable them to realize their vision in a cost-effective and fully integrated manner.
The GROHE Lineare range takes its inspiration from the beauty of minimalism. The design is based on the composition of two simple geometric structures – the cylindrical bodies and slim rectangular forms of the handle and spout combine to create a product that fits perfectly in the modern architectural context – and offer designers of Upper Upscale cabins and suites the ultimate flexibility in their bathroom choices.
Visit our: Lineare Range
The GROHE Essence collection is characterized by consistency – every element in the range, from shower head to basin or bath mixer, combines effortlessly into a stylish, coherent whole. The range is offered in a selection of highly durable finishes inspired by worldwide color trends allowing designers the opportunity to create cabins and suites with distinctive, memorable bathrooms that amplify and enhance their unique concept.
Visit our: Essence with color finishes highlights Range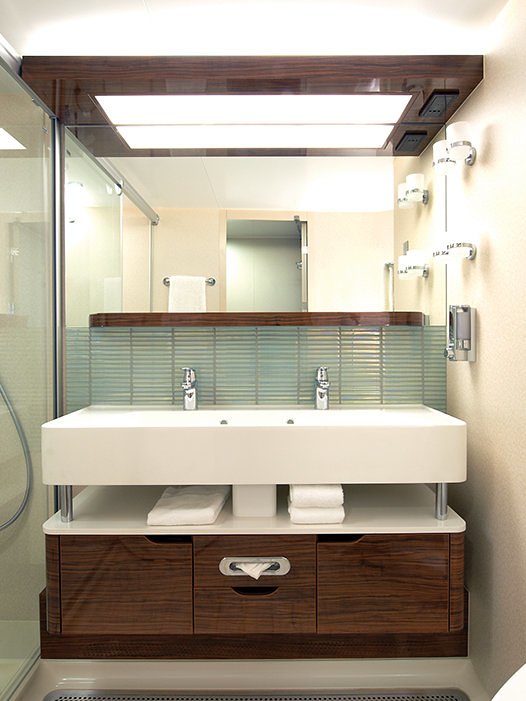 CABINS
In this midscale segment, designers must balance the expectations of guests with the parameters of the project budget. Because GROHE offers a comprehensive range of solutions at all price points, we are able to incorporate many advanced features into our midscale collections for Cabins – offering designers and architects the opportunity to create passenger experiences with a premium, high quality feel and no compromise to either functionality or visual appeal.
The GROHE Eurosmart Cosmopolitan range focusses on the essentials. Deliberately avoiding anything superfluous the design combines modern aesthetics with excellent ergonomics and resource-efficient functionality – incorporating proven technologies such as GROHE SilkMove, GROHE SilkMove ES and GROHE Starlight.
Visit our: Eurosmart Cosmopolitan Range
The GROHE Eurosmart collection incorporates advanced GROHE technologies such as GROHE SilkMove and GROHE StarLight at a price point which allows Midscale maritime architects and designers to create cabin bathrooms that are both contemporary and functional.
Visit our: New Eurosmart Range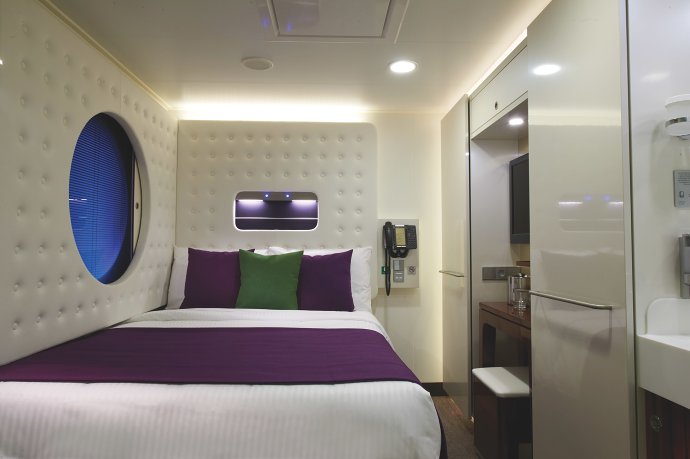 CREW CABINS
When creating Crew Cabins and restrooms, designers and architects are looking for solutions which offer reliability, functionality, and resource efficiency. Ease of cleaning and on-going maintenance costs are also important considerations. Our Bau collection is the perfect choice for designers looking to specify their project in a cost-effective manner. Competitively priced and easy to clean, the range offers versatile aesthetics, and state-of-the-art technology. The collection includes a wide range of basins of different sizes and mounting options making Bau the perfect option for all crew areas – including cabins, restrooms and shared spaces.
Visit our: Bau Range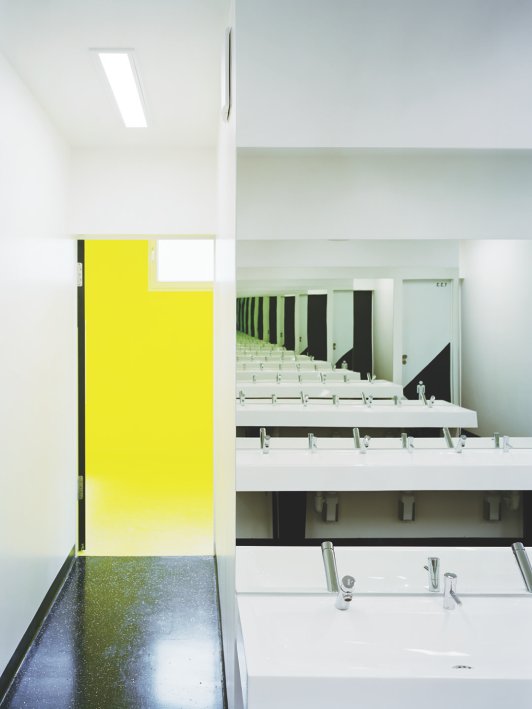 PUBLIC WASHROOMS
At sea, hygiene is a major priority. And nowhere is this more important than in public washrooms and shared spaces. Controlling the spread of bacteria, particularly in high-traffic areas, is critical to the health and well-being of all on board. GROHE offers a wide range of proven solutions for public washrooms: infrared, touchless operation for basins and WC's reduces any risk of cross contamination whilst wall hung urinals and WC's combine with cleanly designed fittings and high-quality seals to improve the efficiency of cleaning and speed up everyday maintenance.
Visit our: PRODUCT RANGE Touchless