GROHE RAPIDO SMARTBOX SYSTEM
GROHE RAPIDO SMARTBOX SYSTEM. DISCOVER ENDLESS POSSIBILITIES
With its universal solutions, our GROHE Rapido SmartBox System is the answer for everything. Never before has a rough-in from GROHE offered so many different options and so much flexibility and freedom. And with the GROHE Rapido SmartBox System you can install the box now and decide on a trim in the future.
FIND A SHOWROOM NEAR YOU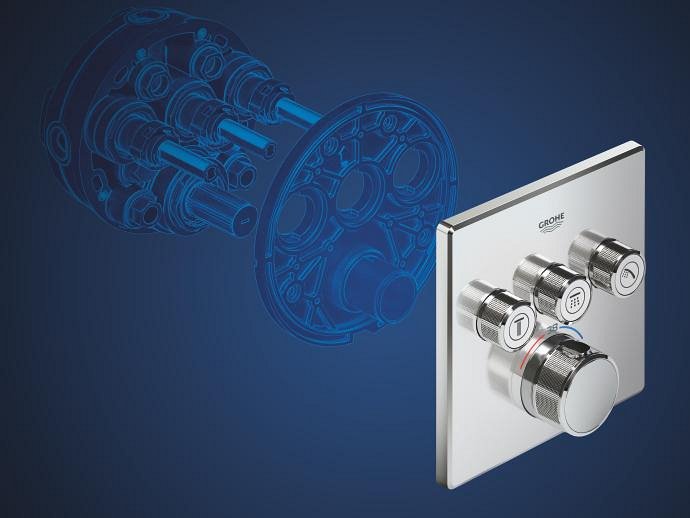 So much technology into such a small space. A remarkable advancement for our customers.
For installers, that means truly universal solutions. With one rough-in that fits all plates and that runs up to three shower functions and a range of ingenious features for ultimate efficiency of installation.
For planners, that means more space and more flexibility than ever before, coupled with beautiful design. Our new GROHE Rapido SmartBox System: pure genius, reduced to the max.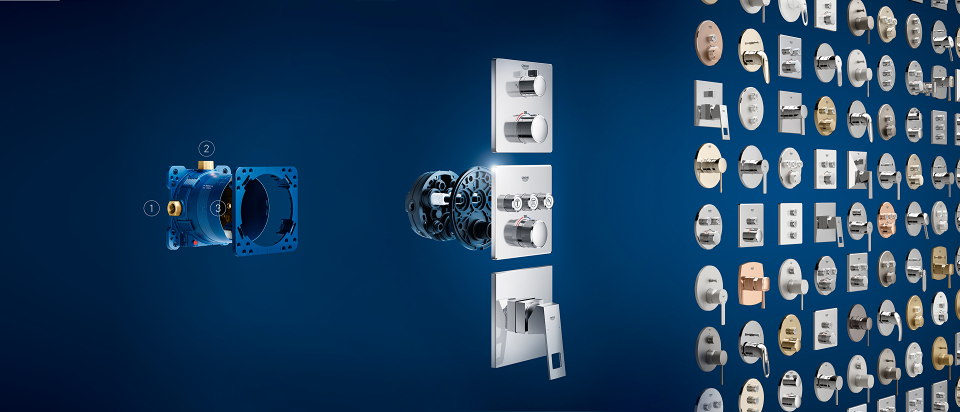 MOVING TO THE NEXT LEVEL WITH OUR MASTERPIECE OF TECHNOLOGY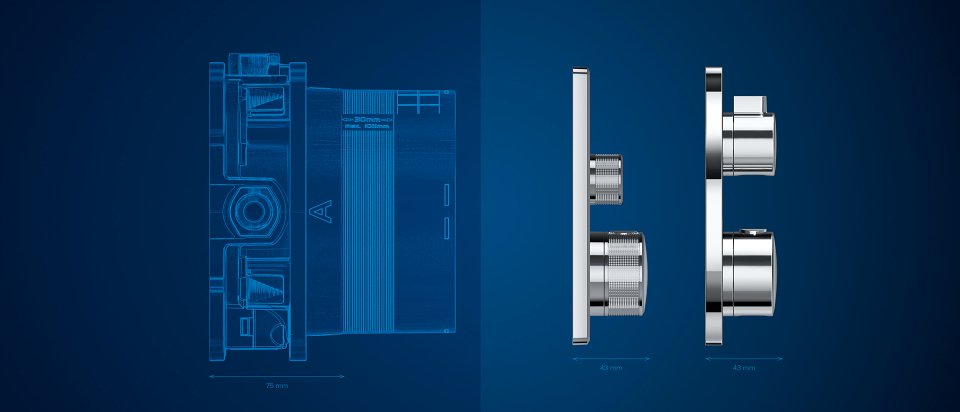 SLIMMED DOWN DESIGN FOR MORE SPACE IN THE SHOWER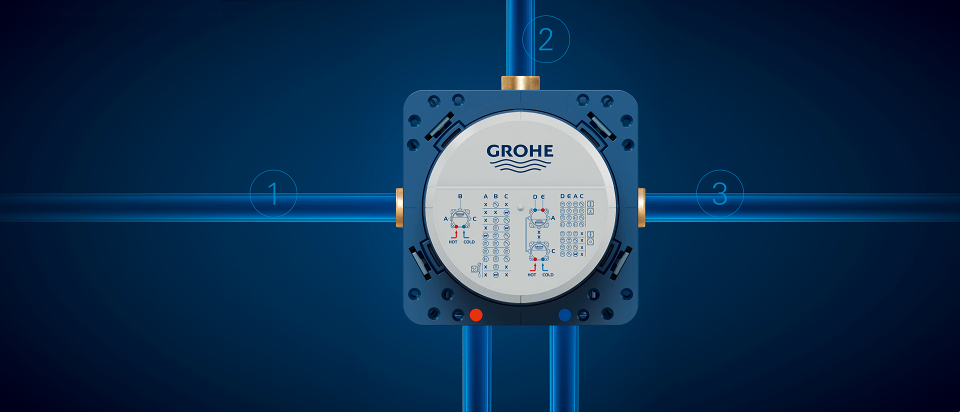 ONE ROUGH-IN, THREE OUTLETS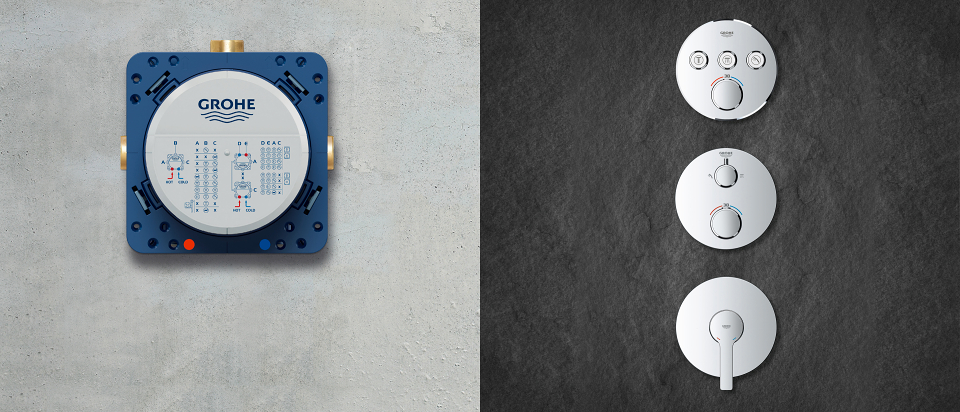 THE UNIVERSAL SOLUTION FOR THE NEEDS OF TOMORROW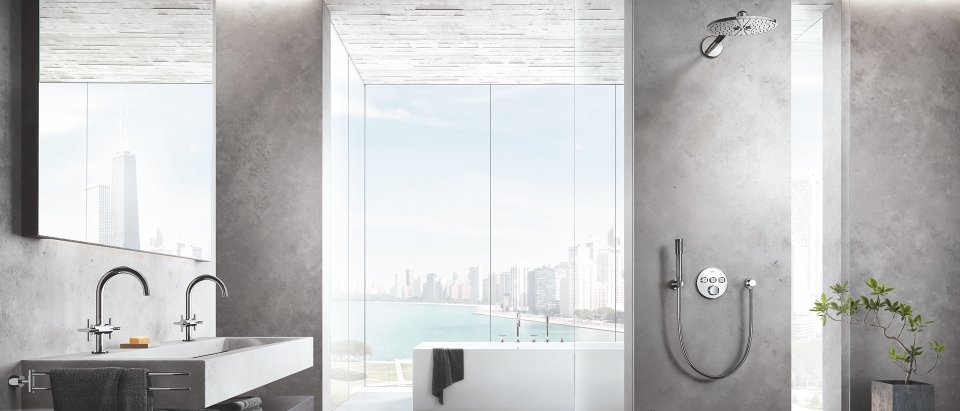 THAT'S THE BEAUTY OF CONCEALED TECHNOLOGY
YOUR UNIVERSAL SOLUTION
GROHE RAPIDO SMARTBOX SYSTEM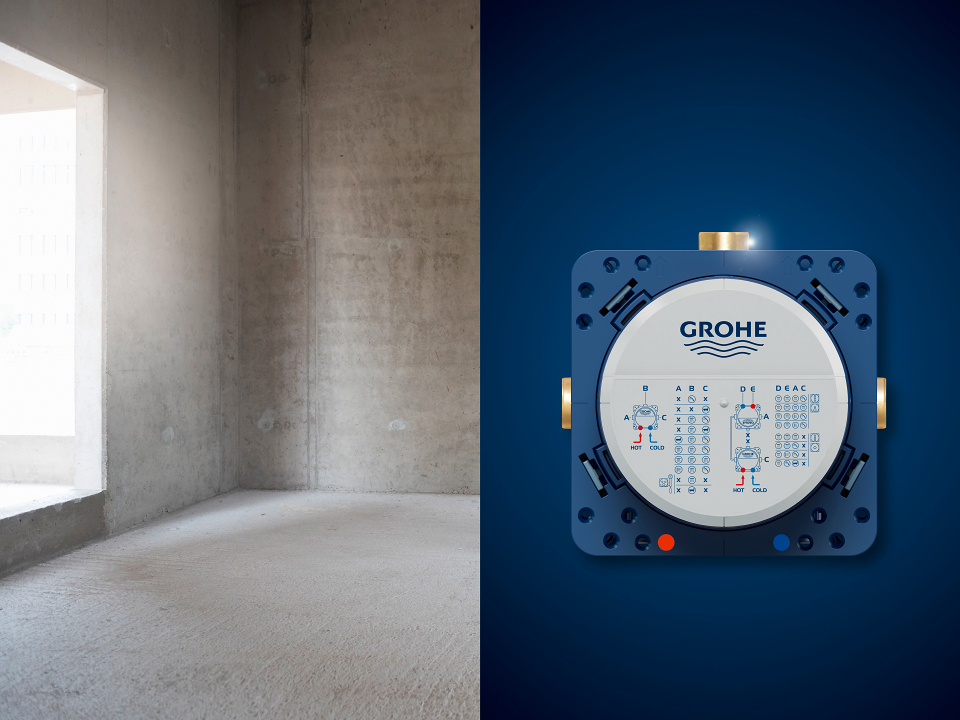 GROHE Rapido SmartBox
One rough-in runs up to three shower/bath filler functions with just one trim
Efficient piping thanks to bottom inlets
Wall plates adjustable by six degrees
Only 75 mm minimuminstallation depth
Optional service stops for retrofit for all thermostats and SmartControl mixers
Always compliant withretrofit backflow protection for 2-function products
Easy job-side mounting,no bench vice needed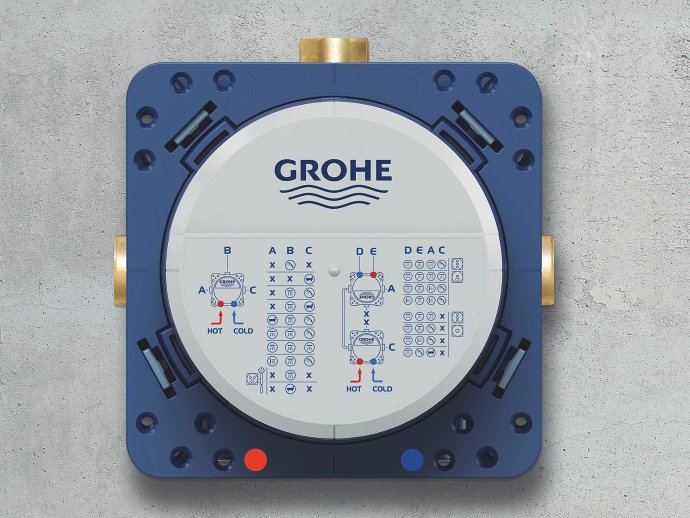 ROUGH-IN WITH THREE OUTLETS
With three outlets for a wider range of shower options, the Grohe Rapido SmartBox can take on the job where
two rough-ins are normally needed. Which is a huge savings in work and effort.
ALL PORTS WITH 1/2 INCH STANDARD
The GROHE Rapido SmartBox makes adapters practically redundant. It has ½" connections, made to fit all standard pipes. Where other rough-ins with ¾" outlets are made to fit the exception not the rule, the GROHE Rapido SmartBox is designed to fit 90 % of all pipes. Smart, isn't it?
Benefits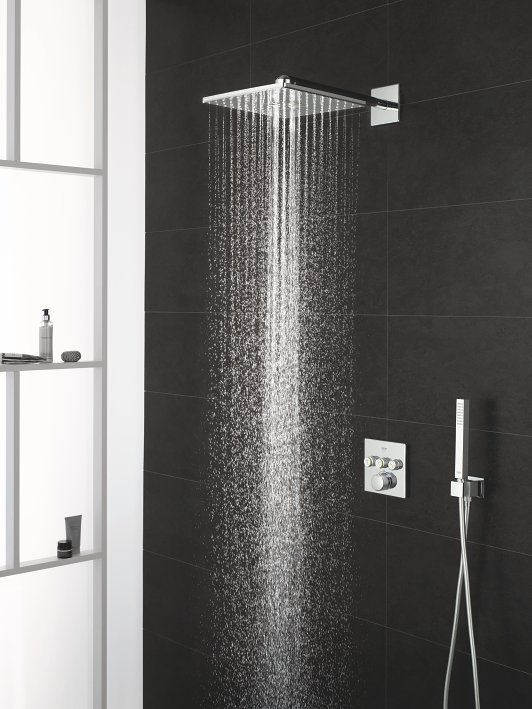 More benefits for your shower
More freedom under your shower

All trims with super slim profile – all thermostats only 43mm outreach
Small plates – all trims only 158 mm
Perfect control

Intuitive control of shower functions
Precise control of temperature and water flow
Control up to three functions with just one trim – better showering with less expenditures
Wide choice

Extensive range of different designs, shapes and colours
SmartControl available with thermostatic and manuel mixing
Single-lever mixers that match all GROHE faucet lines
Two-handle thermostats, available in round, square and cube
Simple replacement of a one hand mixer with a SmartControl trim when renovating
Trusted quality

Made in Germany
All plates metal made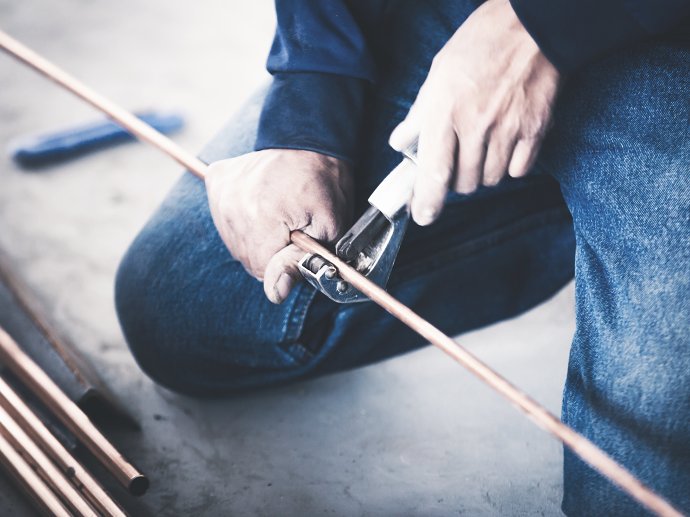 More benefits for installers
Greater choice and flexibility

SmartControl, Single-lever mixers, Two-handle thermostats
Fits over 170 different GROHE trims starting from ISH 2019
Makes planning easier

Universal solutions with just one rough-in
Install now, choose technology and design later
Satisfies every customer requirement

Controls up to nine different shower functions
Fast and efficient installation

Just one rough-in runs up to three functions
Bottom inlets for efficient piping
Subsequently adjustable by six degrees, wall plates always in level
½" connections, made to fit all standard pipes
Only 75 mm minimum installation depth
Retrofit ervice stops and backflow protection combination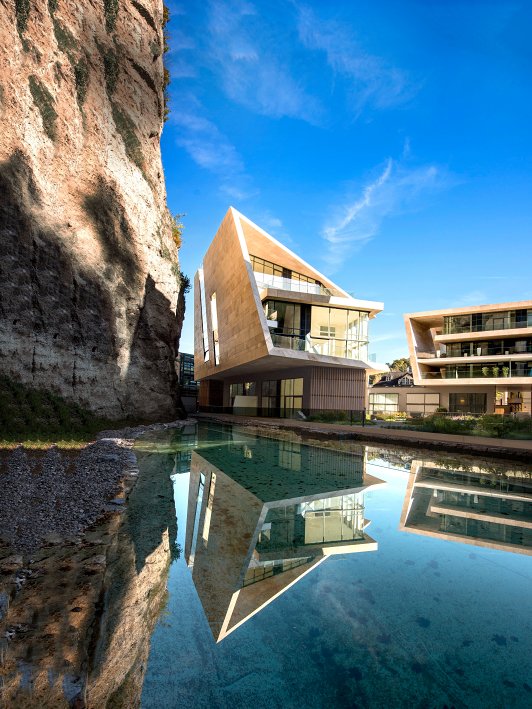 More benefits for architects and planners
More space to design

All trims with super slim profile
Small plates – all trims only 158 mm
More freedom and flexibility to plan

Install now, choose technology and design later
Wide range of design options that match all bathrooms
Satisfies every customer requirement

Covers up to nine different shower functions
Quality you can trust

Conforms to all major international standards
Proven GROHE technology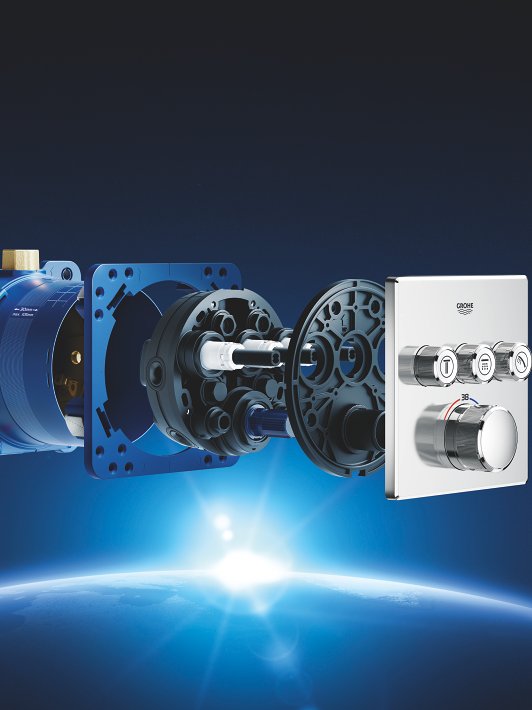 More benefits for retailers
More efficiency for the business

One rough-in delivers 25 installation options
One single GROHE Rapido SmartBox fits over 170 GROHE trim sets
Reduce storage

Stock just one rough-in to maximise shelf space
SIMPLER INSTALLATION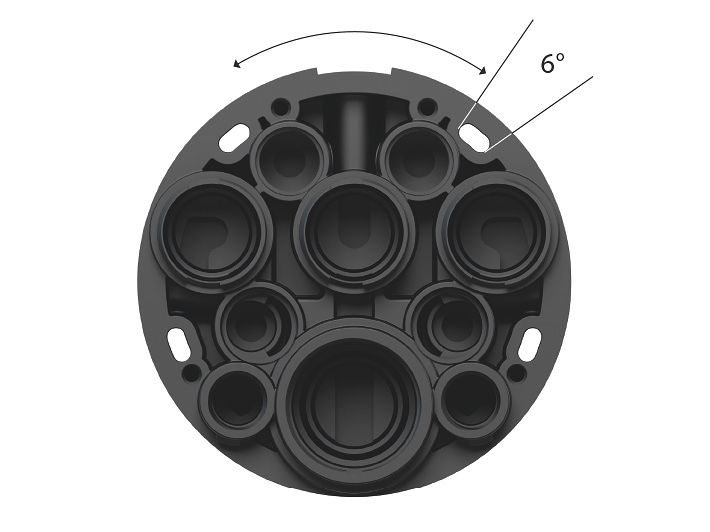 SUBSEQUENTLY ADJUSTABLE UP TO SIX DEGREES
Doing a perfect job comes down to getting even the smallest detail perfect. And once a job is finished, it's usually hard to adjust mistakes. Not with the GROHE wall plates. They can be subsequently adjusted by up to six degrees – thanks to slotted holes in the function unit – to allow for perfect alignment with tiles and tile joints. No drilling, no risk of damage. Just a job well done.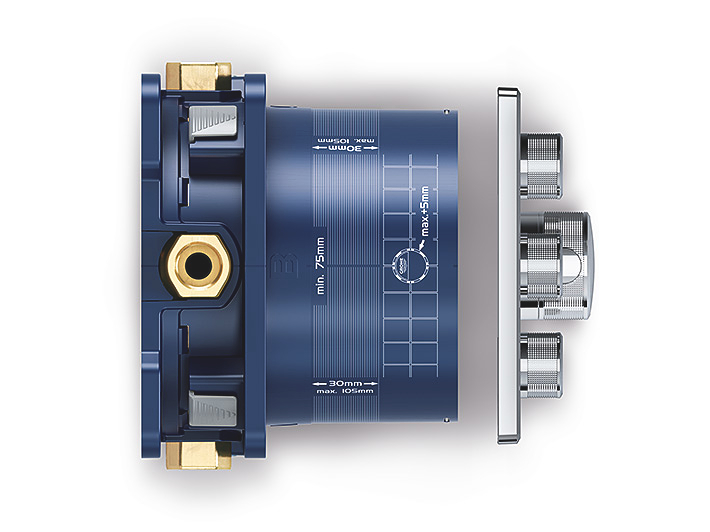 FITS IN EVERY WALL – EVEN THIN ONES
With an installation depth of only 75 mm, the GROHE Rapido SmartBox fits into every kind of wall, even particularly narrow ones. And it can be installed faster and more easily into brick walls.
EFFICIENCY FROM THE BOTTOM UP BOTTOM INLETS FOR EFFICIENT PIPING
Efficient piping leads to efficient installation. The GROHE Rapido SmartBox comes with bottom inlets, enabling a direct connection to the hot and cold water supply. That makes 90° fittings a thing of the past. Why take a detour when you can take the direct route?
Find out more about GROHE Rapido SmartBox System
Brochure